By Kathy Johnson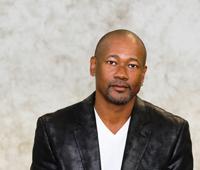 WUKY's "UK Perspectives" focuses on the people and programs of the University of Kentucky and is hosted by WUKY General Manager Tom Godell.  Today's program highlights Frank X Walker, associate professor in the Department of English and recently recognized by Oxford American Magazine as one of the most creative teachers in the South.
To listen to the podcast interview with Walker, from which "UK Perspectives" is produced, click here.
"UK Perspectives" airs at 8:30 a.m. and 5:45 p.m. each Friday on WUKY 91.3, UK's NPR station.