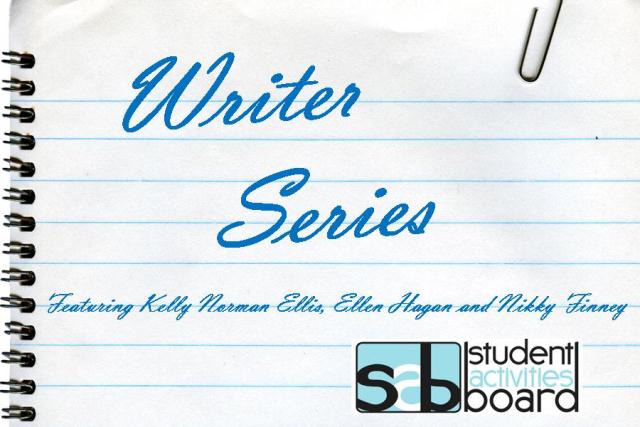 James Baker Hall was a renowned Kentucky writer, UK faculty member, intense Wildcat fan and ultimately an interesting person. In his honor, the Student Activities Board and the College of Arts and Sciences have partnered to host the James Baker Hall Writers Series. This series is dedicated to writers who have been raised or influenced by living in Kentucky and designed as a memorial to James Baker Hall. The second installment of this series is from 5:30-7 p.m. Thursday, Sept. 29, in the Student Center's Worsham Theater. This event is free and sponsored by SAB.
This week, the series features authors Kelly Norman Ellis, Ellen Hagan and Nikky Finney. Expanding from the slam poetry movement, the writers will be reading their work and sharing their stories. Norman Ellis is a poet and associate professor of English at Chicago State University and associate director of the MFA in Creative Writing program. She has taught writing at Kentucky State University and at the Kentucky Governor's School for the Arts. She received her doctorate in English from the University of Kentucky and currently lives in Chicago.
Finney, a native of South Carolina, is a professor of creative writing at the University of Kentucky. A resident of Lexington, she is a founding member of the Affrilachian Poets. Finney is a recipient of the Kentucky Foundation for Women Artists Fellowship Award and author of "Heartwood," a collection of stories, and three books of poems. Finney navigates political grievances, family traditions and memories of romance.
Hagan is a writer, performer and educator based in New York though her roots in Kentucky are undeniable. Her poetry and performances are powerful creations that are impassioned and inspirational. She has taken the stage across the country and has been featured on HBO's Def Poetry Jam. Her most recent book, "Crowned," is a collection of poems about the culture of Kentucky, New Orleans and New York.
"I'm so excited about this event because it is featuring the women artists of the Affrilachian poets. Personally, I have ties with two of the writers when they taught at Governor's School for the Arts," said Shannon Ruhl, director of SAB Cultural Arts committee.
The Student Activities Board brings more than 100 entertaining, educational and enriching programs that are reflective of contemporary issues and trends to the University of Kentucky annually. These programs are designed to enhance the college experience for students, faculty, staff and the greater Lexington community.
Connect with SAB at http://www.uksab.org, follow on Twitter at http://twitter.com/UKSAB or like SAB on Facebook at http://www.facebook.com/UKSAB. For more information about SAB and SAB events, contact publicrelations@uksab.org or text a question beginning with SABQ, followed by your question or comment, to 411-247.