EGSO Virtual Happy Hour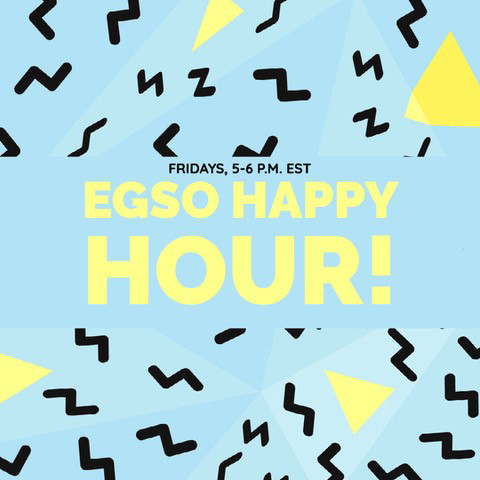 Hi Everyone!
In case we haven't met, I'm Amanda, the Events Coordinator for EGSO this year. For now until…who knows…we will be holding all of our official events virtually. That being said, we still really feel strongly about maintaining a sense of community among our graduate students! Along with our usual Friday happy hour (beginning tomorrow!), next week we will be starting a Wednesday Coffee Hour also via Zoom, as another option for getting together this semester.
Details for Friday:
Time: 5-6 p.m. EST
Where: Click here to join the Zoom meeting.
Passcode: Email Robin Rahija (robin.rahija@uky.edu) for passcode
I hope everyone's weeks have gone decently so far. If you have any questions, or any suggestions, for ways we can continue to create moments for community and support in our program, please reach out! 
May your caffeine and Internet stay strong,
amanda
Amanda Ellen Salmon
University of Kentucky
PhD Student — English Literature
Instructor — Writing, Rhetoric & Digital Studies
1302 Patterson Office Tower
amanda.salmon@uky.edu

Pronouns: she/her/hers