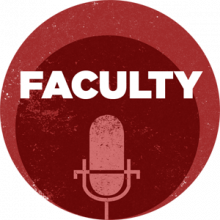 Jeramiah Smith is a professor and researcher in the Department of Biology. Smith's research focuses on gene rearragnement, with a specific focus on the genes of Lamprey, a species of aquatic vertebrate. In this podcast, Smith explains why Lamprey DNA is important to humans and where his research is headed.
This podcast was produced by Sam Burchett.

This work is licensed under a Creative Commons Attribution-NonCommercial-ShareAlike 3.0 Unported License.