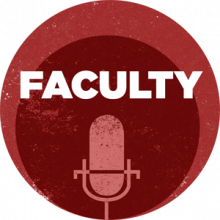 Sarah Schuetze, a Ph.D. candidate in the English Department, recently recieved the prestigious Mellon Fellowship from the McNeil Center for Early American Studies in Philadelphia. The fellowship is a 14-month research grant that allows scholars access to the center's and surrounding areas prodigious libraries of early American documents. In this podcast, Sarah describes her research focused on Early American narratives about disease and illness and how she felt recieiving the Mellon fellowship.
This podcast was produced by Sam Burchett.
This work is licensed under a
Creative Commons Attribution-NonCommercial-ShareAlike 3.0 Unported License
.