By Kendra Sanders
The relationship has never been made official, but everyone knows that Languages and the Arts are an item. As the story goes, the two got together sometime around the fall of Babel, and they've been inseparable ever since.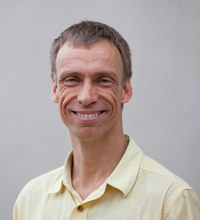 For Jan-Piet Knijff, Agata Grzelczak, and Gonzalo Hernández Baptista, three A&S graduate students that share a common thread of knowing multiple languages and a passion for the arts, this relationship is an enduring one.
Jan-Piet Knijff was prepared to study Classics in Amsterdam, the Netherlands, almost 30 years ago. A last minute switch to study music at the Conservatorium of Amsterdam, a specialized music university, led him to an international career as an organ and harpsichord player.
Knijff moved to New York in 1999, where he earned a Doctor of Musical Arts at CUNY and taught music history, theory and performance at various universities. He later began teaching Latin at a community college in Connecticut, refreshing his knowledge of not only Latin, but also Greek.
"When I knew I wanted a degree in Classics, I really wanted to do it at UK and only at UK because of the active Latin component," explained Knijff.
Knijff is currently in the Classics doctoral program, where his research interests include Latin music terminology as well as recent Latin translations of Dutch children's books.
"In the end of the day, I think my interest in Classics has broadened me as a person, and my music can only benefit from that. So, I really think both disciplines benefit from each other. It's getting a bit complex career-wise, but I don't think I could live without teaching in both areas somehow," said Knijff.
While Knijff has already begun his career, Agata Grzelczak is just getting started, but she, nonetheless, represents a true polyglot, speaking Polish, English, French, and Spanish.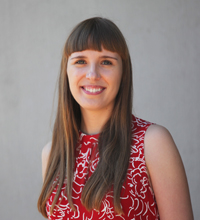 Grzelczak grew up and lived in Poland for 25 years and was immersed in multiple languages at a very young age as a result of her mother teaching German. Her interest in film began early on, as well. After attending a film festival at the age of 14 in which she was a part of the student jury, her interest in film took off. "I wanted to find a way to research it, to study it," said Grzelczak.
For her M.A. thesis at Adam Mickiewicz University in Poznań, Poland, she utilized her knowledge of multiple languages to study film by examining subtitle translations of a Spanish film into Polish and English. Now, at UK, she plans to research Argentinian film as she pursues her Ph.D. in Hispanic Studies.
"I watched a comedy from Argentina and the accent interested me most," explained Grzelczak. "It's a little bit like French and Spanish combined; I really love it because of that."
Gonzalo Hernández Baptista is also a doctoral student in Hispanic Studies whose relationship with languages and the arts impacts his understanding, especially in literature.
Baptista grew up in the small city Castilla la Mancha in Spain, the city of Don Quixote. The one "with the windmills," Baptista explained.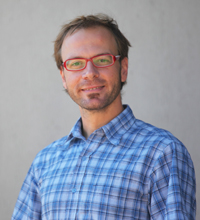 He later moved to Italy for nine years and became fluent in Italian.
Baptista left his job as department head of Italian Sección Española at the University of Turin in Italy to pursue his passions of studying sudden fiction, a genre of short story composed of around 200 words. He plans to concentrate his studies on the surrealist period and the notion of playing with perspectives.
Baptista also writes his own sudden fiction, and his language fluency in Spanish and Italian allows him to write in both languages. "When you write, you have to swim inside the language," he said. "Otherwise, you are not free of expressing yourself."
For Knijff, Grezelczak, and Baptista, the merging of languages and arts assures that the perfect love story continues.