Chair's Message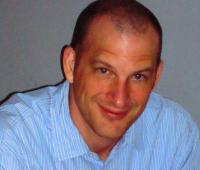 Greetings from Lexington and the UK English Department.  I'm Jeff Clymer, department chairperson, and I'm excited to let you know what's been happening in your department and what we are looking forward to this year. 
Among our faculty, the legendary Gurney Norman was awarded the 2016 Alumni Association's Great Teacher Award (following in the footsteps of fellow English professor Dr. Pearl James in 2015 and Dr. Armando Prats in 2013; even though only six of these awards are given out across the University each year, we seem to have a lock on it!).  We also warmly welcomed new faculty members Frederick Bengtsson and Emily Shortslef to our department this past year.  Fred and Emily both come to us from Columbia University where they completed their PhD's. 
This past year was full of meaningful events in the department.  We hosted highly acclaimed novelist Helen Oyeyemi as our MFA Writer in Residence for the spring 2016 semester.  We also featured readings by Roxane Gay, probably the hippest young cultural commentator in America right now, National Book Award finalist Adrian Matejka, and many others who came to share their writing with UK and the Lexington community.  Your chapter of English's national honor society, Sigma Tau Delta, sponsored its first induction ceremony in the spring.  At our annual Awards Day in May, we honored both our amazing students and our Alumna of the Year, Ms. Anna Slyh (English, 2008).  In the spring, our MFA in Creative Writing program graduated its first class of students – hooray!   
Your faculty combines their commitment to students with research that truly enables us to better understand our past histories and our futures.  To spotlight only two:  Michelle Sizemore will publish a book this fall that examines early US national culture through literature, and Nazera Wright's scholarly book on black girlhood in the 19th century also comes out this fall.  It's scholarship like this that helps readers understand where we are as a nation, how we arrived here, and, most important, how we can become more thoughtful, more humane, and more understanding of each other.
Going forward into this year, we're excited because our graduate program in Literature was recognized as one of the five strongest programs at the University and was therefore chosen to participate in a new funding project that will help our students.  Two innovative programs that will enhance the experience of first-year English majors also enter their second years (and are now being copied by other majors).  We were the first department to pair all incoming English majors with an upper-class mentor as a way of helping freshmen learn the ropes and build community.  For our most accomplished incoming students, we're also continuing our "English Scholars," which provides special opportunities throughout their undergraduate careers. 
Your English faculty combines our commitment to understanding the world through research with deep commitment to fostering students' intellectual growth.  I encourage you to support the department and its vision with a pledge to our Development Fund, which we use to support opportunities for our students and faculty.  Even more, if you're in Lexington, please stop by the department and reintroduce yourself.   I look forward to hearing and seeing many of our alumni this coming year.
Jeff Clymer
Professor and Chair
Department of English