Chair's Message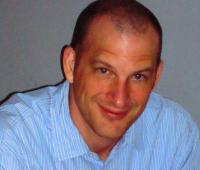 Greetings from Lexington and the UK English Department.  I'm Jeff Clymer, department chairperson. Here's what's been happening in your department and what we are looking forward to this year. 
To highlight only two recent faculty accomplishments, Dr. Peter Kalliney won a Guggenheim Fellowship!  This incredibly competitive, prestigious award goes to only the finest scholars and artists each year, and will enable Dr. Kalliney, who holds the William J. and Nina B. Tuggle Professorship, to pursue his scholarship about U.S. and Russian sponsorship of African literature during the Cold War era.  Dr. Michelle Sizemore was awarded the 2017 Alumni Association's Great Teacher Award (following in the footsteps of fellow English professors Gurney Norman in 2016, Dr. Pearl James in 2015, and Dr. Armando Prats in 2013.) Even though only six of these awards are given out across the University each year, we seem to have a lock on it! 
This past year was full of meaningful events in the department. At our Awards Day in May, we gave the first annual "Ellen Rosenman Faculty Achievement Award" to Professor Eric Reece.  Named in honor of Ellen, who set the standard for teaching and research excellence in our department for 30 years before retiring last spring, this new award will go annually to the faculty member who had the most outstanding year overall in research, teaching, and service.  At our Awards Day ceremony, we also honored both our amazing students and our Alumna of the Year, Ms. Kayla Rae Whitaker (BA, 2007).  Remembered fondly by many faculty as a precocious and talented young author, Kyla Rae went on to earn an MFA in Creative Writing from NYU and published her debut novel, The Animators, with Random House last spring.  Our department also sponsored recent readings by the brightest literary stars, including 2017 Pulitzer Prize winner Tyehimba Jess and 2015 National Book Award finalist Ada Limon.   In 2017-18, we're again looking forward to a terrific year filled with stimulating intellectual events, exciting literary readings, great teaching, and eye-opening research. 
I also invite you to get involved with your English Department and to support your alma mater in several ways.  We're building an exciting undergraduate major and nationally-acclaimed graduate programs around opportunities for study abroad, students visiting archives for research, scholarships for underrepresented minorities, a robust Visiting Writers Series, and a vibrant scholarly lecture series.  We very much need your financial assistance to further develop the opportunities we offer our students so that they can grow personally and professionally before going on to do great things after UK. 
While we are very grateful for the opportunities your financial support provides, I also invite you to get involved in other ways.  We've established the "Friends of English," a core group of alumni and other friends who are interested in promoting our major and our department widely beyond the University.  Our Friends both advocate for the English Department and help our students connect with internships and employers.  We love to have alumni return to campus, meet with students, and talk to them about how their English experience has shaped their careers and lives. 
Please contact me if you would like to discuss how to get involved, and I hope you are able to join us for one or more of our many events throughout the year.
Jeff Clymer
Professor and Chair
Department of English