Spring 2023

ENG 107 001-006 INTRODUCTION TO CREATIVE WRITING 
Andrew Milward 
MW 12:00, F varies

This course is an introduction to three genres of creative writing: fiction, creative nonfiction, and poetry. Students will first learn the craft elements unique to each genre by reading widely from professional examples before applying that knowledge toward the composition of their own original stories, essays, and poems. Students will meet both in a large lecture class and in smaller breakout sessions where their creative works will be discussed and critiqued. This course fulfills the UK Core requirement for Intellectual Inquiry in Arts & Creativity. UK Core: Arts & Creativity

ENG 107 007-010 INTRODUCTION TO CREATIVE WRITING
Julia Johnson
MW 11:00, F varies

This is an introductory course in creative writing for the novice and curious interested in exploring how poetry and prose can express ideas. In this class, we will practice a range of written creative expression. Lectures will be devoted partly to "talking craft," that is, to familiarizing ourselves with various literary and craft elements pertinent to the creative writing genres being practiced and to analyzing how writers employ these elements to put forth a work that captures readers' imaginations. You will also be introduced to "crafting," that is, the workshop process that inducts you and fellow beginning writers to experiment with the different creative writing forms studied. This course satisfies the requirement Intellectual Inquiry into Arts and Creativity of the UK Core Curriculum. Fulfills ENG pre-major requirement and provides ENG minor credit. UK Core: Arts & Creativity

ENG 107 011 INTRODUCTION TO CREATIVE WRITING
Michael Carter
TR 9:30

This introductory course in creative writing will explore the various genre: we will play with poetry, fiddle with fiction and nonfiction, as well as grace our souls with other genre. The class will read and discuss literature in various delightful forms to help us understand technique and voice, and practice writing and critiquing our own writing. We will often work in small groups (depending on the number enrolled) as a workshopping method for finding our voices as writers, and for helping our classmates find theirs. By the semester's end, we will have a mini portfolio of writing. UK Core: Arts & Creativity

ENG 107 012 INTRODUCTION TO CREATIVE WRITING
John Duncan
MWF 10:00
Restricted to Lewis Honors Students
Students who wish to succeed in college take Introduction to Creative Writing. This course not only explores the process of writing fiction, nonfiction, and poetry, but also sows the seeds for a high level of competency regarding critical reading and thinking. Students leave this class with a portfolio of work as well as a keen familiarity with editing, genre, revision, and publication. Everyone has stories, come learn how to tell yours.
Restricted to Lewis Honors Students.
UK Core: Arts & Creativity

ENG 107 013 INTRODUCTION TO CREATIVE WRITING
Kasimma
TR 9:30

In this course, we will be introduced to the craft elements unique to the three genres of creative writing: fiction, creative nonfiction, and poetry. We will be reading works from professionals. At the same time, we'll be trying out our creative juice in composing our own prose and poems.  UK Core: Arts & Creativity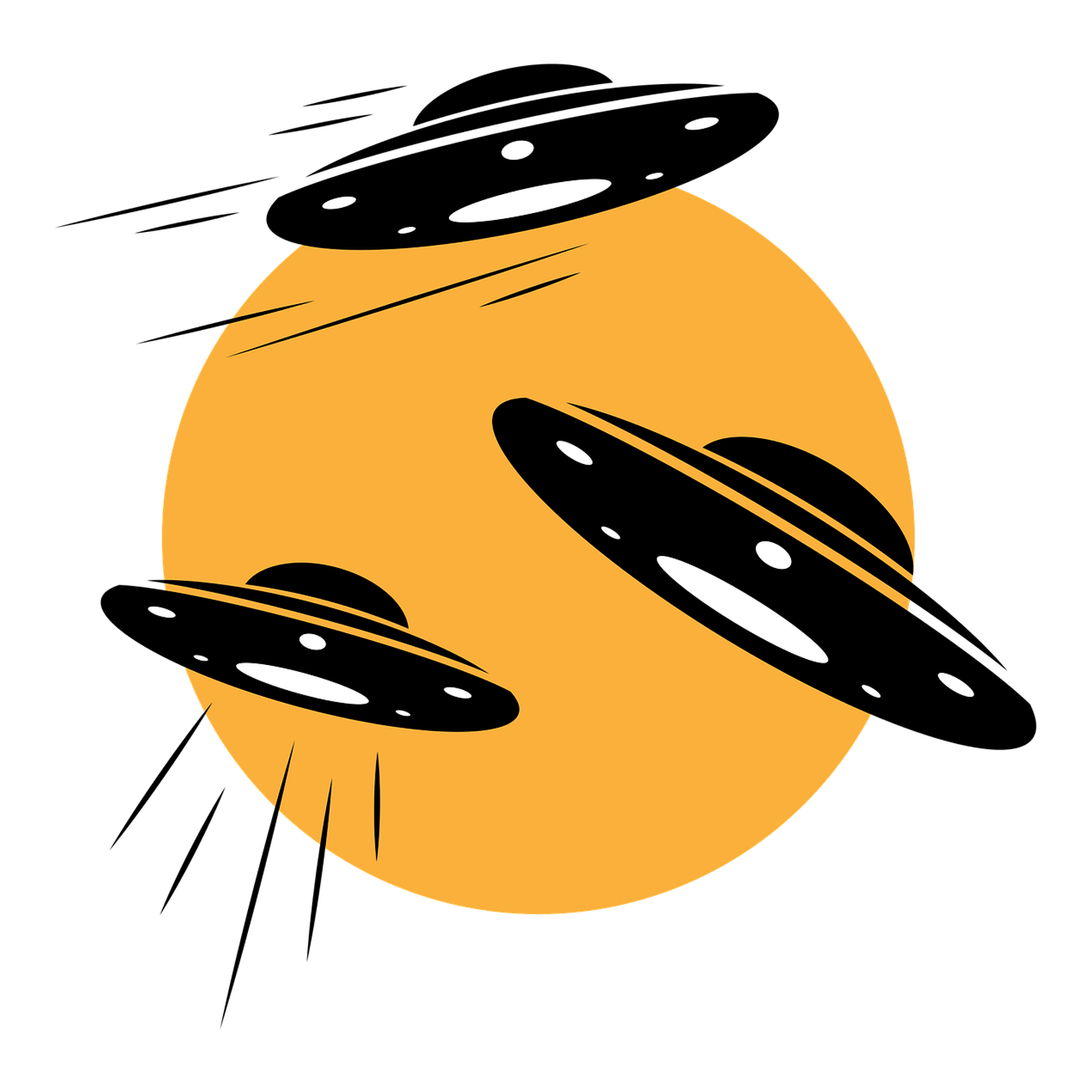 ENG 130 LITERARY ENCOUNTERS: Deadly Futures
Shelby Roberts
001 MWF 11:00
002 MWF 12:00

Apocalypse! Aliens! Zombies! Death! These days the future is a booming business. This course will take us to the end of calamity and back again as we explore contemporary texts imagining answers to The Big Question: how does the world end? UK Core: Arts & Creativity

ENG 130 003 LITERARY ENCOUNTERS: Sports in Literature and Film
Andy Doolen
TR 11:00

This course focuses on storytelling in the world of sports.  Students will examine the literary elements of some of the best stories, essays, podcasts, documentaries, and movies about sports and use them as a lens for understanding the phenomenon of sports in America. Students don't have to be athletes or even sports fans to take (and enjoy) this course. The sports world is an arena where social and political struggles play out and are hotly debated and fought over in public life—think Billie Jean King's win against Bobby Riggs, Muhammad Ali's refusal to fight in Vietnam, and Colin Kaepernick's taking a knee. Through class discussions and their own writing, students will tell their own stories about the sports world and share their insights and ideas about the intersections between sports and culture in America. UK Core: Arts & Creativity

ENG 171 001 GLOBAL LITERATURE IN ENGLISH
Jap-Nanak Makkar
TR 12:30  
This course focuses on several canonical texts of postcolonial and global literature, analyzing them through the lenses of morality and crime, law and lawlessness, right and wrong. You will explore literature's potential to shape moral principles, taking as a case study the special relationship between morality and the novel. You'll learn that because novels ask us to sympathize with the main character, they were helpful in establishing the following moral principles and laws: bans on violence, physical abuse and torture; beliefs in the sanctity of the human body; beliefs in the ability of each individual to determine their own life; and the notion that suffering in a fellow human is a reason for empathy. 
But you'll also learn that the novel's account of right and wrong is tied up with a single  individual's perspective—usually the narrator's or the main character's perspective. That is, the reader gets only "one side" of the story, not the "full" or objective story. (Think of heist or crime novels: usually, you want the criminals to get away with their crime, don't you?) Given that this is the case, we'll ask: what if our sympathy with the main character leads us to inadvertently condone a heinous crime? How can we be sure that we have been told the truth in a novel, or that characters are as right as they seem? Each of the novels or poems we read will include a crime of some sort: the crime of colonialism, perhaps, or the crimes committed in order to win independence.  A central issue for the class will be to discuss whether we should sympathize with the crime or condemn it, and how to decide either way. UK Core: Global Dynamics

ENG 180 001 GREAT MOVIES: Paranoid Pictures
Alfonso Zapata
MWF 10:00  
While we have no shortage of films that aim to scare us, this course focuses on films that don't just want to creep us out but also to question what we think we know. How and why do some films make us paranoid? What can we learn about the times these movies released based on what made the filmmakers and audiences anxious? This course will focus on films from the 1960s all the way to the 2010s, spanning genres from horror to comedy, and will be driven by discussion as well as critical and creative writing. UK Core: Arts & Creativity

ENG 180 002 GREAT MOVIES: Fresh Horror
Clay Shields
TR 11:00

Over the course of the semester, we will examine American horror movies that were somehow revolutionary for the genre upon their release.  We will think broadly about "innovation," with potential topics including the evolution from splatter films to slashers to torture porn, various subgenres such as "found footage" films and psychological thrillers, and the larger cultural contexts from which these films emerged in order to better understand the social commentary these films may be trying to make. We will use these discussions as springboards for critical analysis and for your own creative productions. UK Core: Arts & Creativity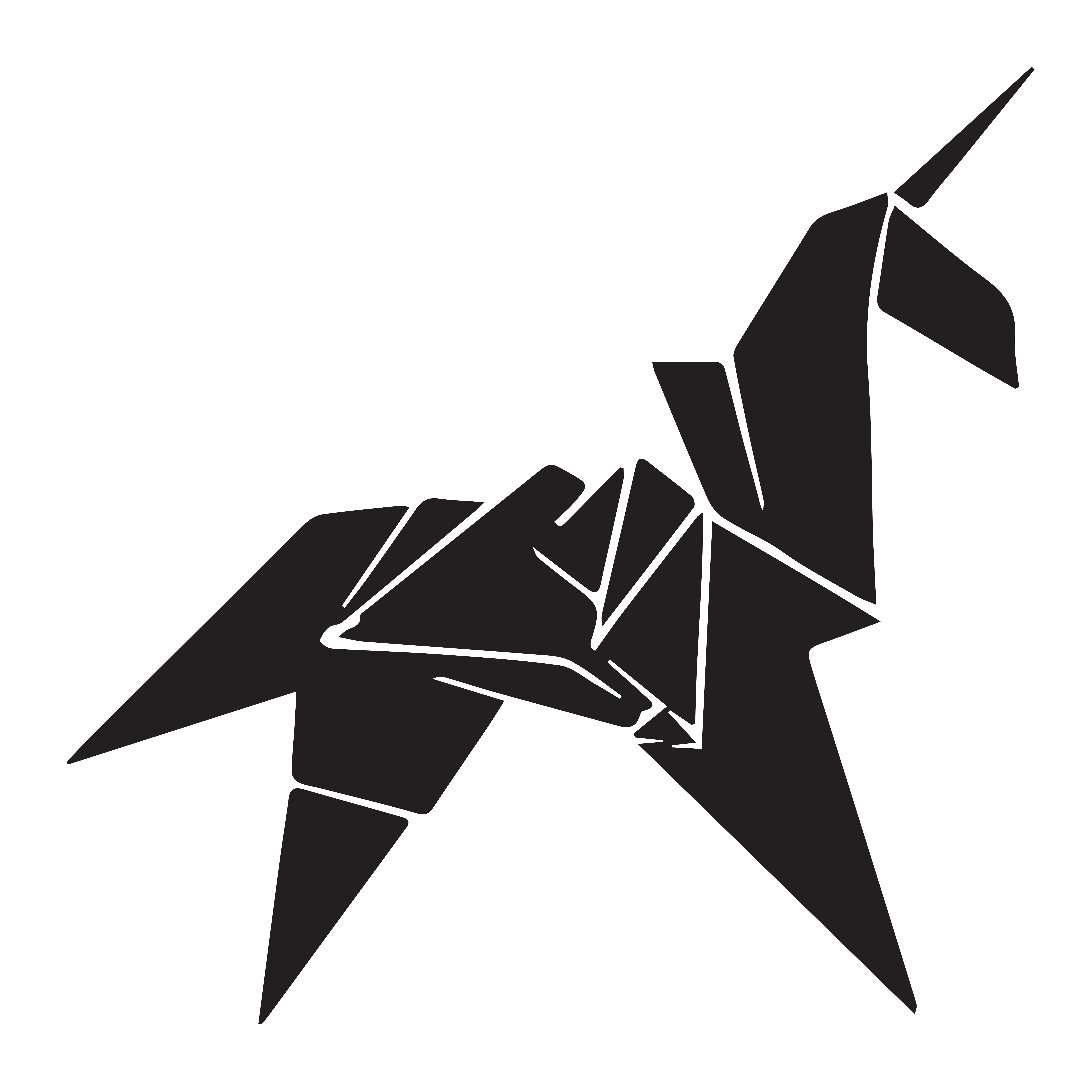 ENG 180 003 GREAT MOVIES: Bizarre Noir
Henry Knollenberg
MWF 1:00  
Private investigators… Femme fatales… Shadows… Cigarettes… The film noir of pre-1960s Hollywood is chock full of such recognizable conventions. The world these conventions illustrate is one of grit, fatality, and moral ambiguity – an already interesting mix; however…
What if there were robots, too? Serial killers? Talking insect-typewriters? McDonalds?
Many filmmakers – such as, but not limited to, David Lynch, David Cronenberg, Wong Kar-wai, and Stanley Kubrick – have aimed to answer such or similar questions. This class aims to further an understanding of their answers both via critical analysis as well as creative exercise. In a genre as specifically stylistic as noir, why introduce curve balls? What makes a film neo-noir? What do these postmodern films have to say about our culture?
UK Core: Arts & Creativity

ENG 207 001 BEG WKSP IMAG WRIT: Poetry
Alfonso Zapata
MWF 11:00  
A beginning workshop in the craft of writing poetry, teaching students how to read critically and how to revise work in progress. Students will provide an audience, and feedback, for each others' work. Exercises involve practice in aspects of craft and promote experimentation with different forms, subjects, and approaches.

ENG 207 002 BEG WKSP IMAG WRIT: Creative Nonfiction
Clay Shields
TR 9:30 

A beginning writing workshop focusing on the creative nonfiction (CNF) genre. During this course, students will compose multiple essays and shorter writing assignments with the aim of understanding and practicing what is often referred to as "The Fourth Genre" or, as Lee Gutkin put it, "True stories, well told." Exercises involve practice in aspects of craft and promote experimentation with different forms, subjects, and approaches; outside reading provides models and inspiration. The students will also provide an audience and support system for each other's creative work via group workshops and learn how to read critically and revise works in progress.

ENG 207 003 BEG WKSP IMAG WRIT: Fiction

Henry Knollenberg
MWF 12:00
 

An introduction to the writing workshop for writers of fiction. Throughout the semester we will be discussing both published short stories as well as the in-progress work of each student. Published readings include – but are not limited to – stories from authors such as Jamel Brinkley, Toni Morrison, George Saunders, and Crystal Wilkinson. Assignments include one short story (between 6 and 20 pages), one piece of flash fiction (a story under 1000 words), and short written responses to a selection of the readings. 

ENG 207 004 BEG WKSP IMAG WRIT: Fiction
Kasimma
TR 11:00

This course is a beginning workshop in the craft of writing, teaching students how to read stories critically, and how to revise their drafts. The students provide an audience for each other's work. Exercises involve practice in aspects of craft and experimentation with different forms, subjects, and approaches; outside reading provides models and inspiration. We will study the works of professionals. This course is a workshop course, which means we will be discussing stories written by members of this class. To that end, you are obliged to produce a minimum of two original stories.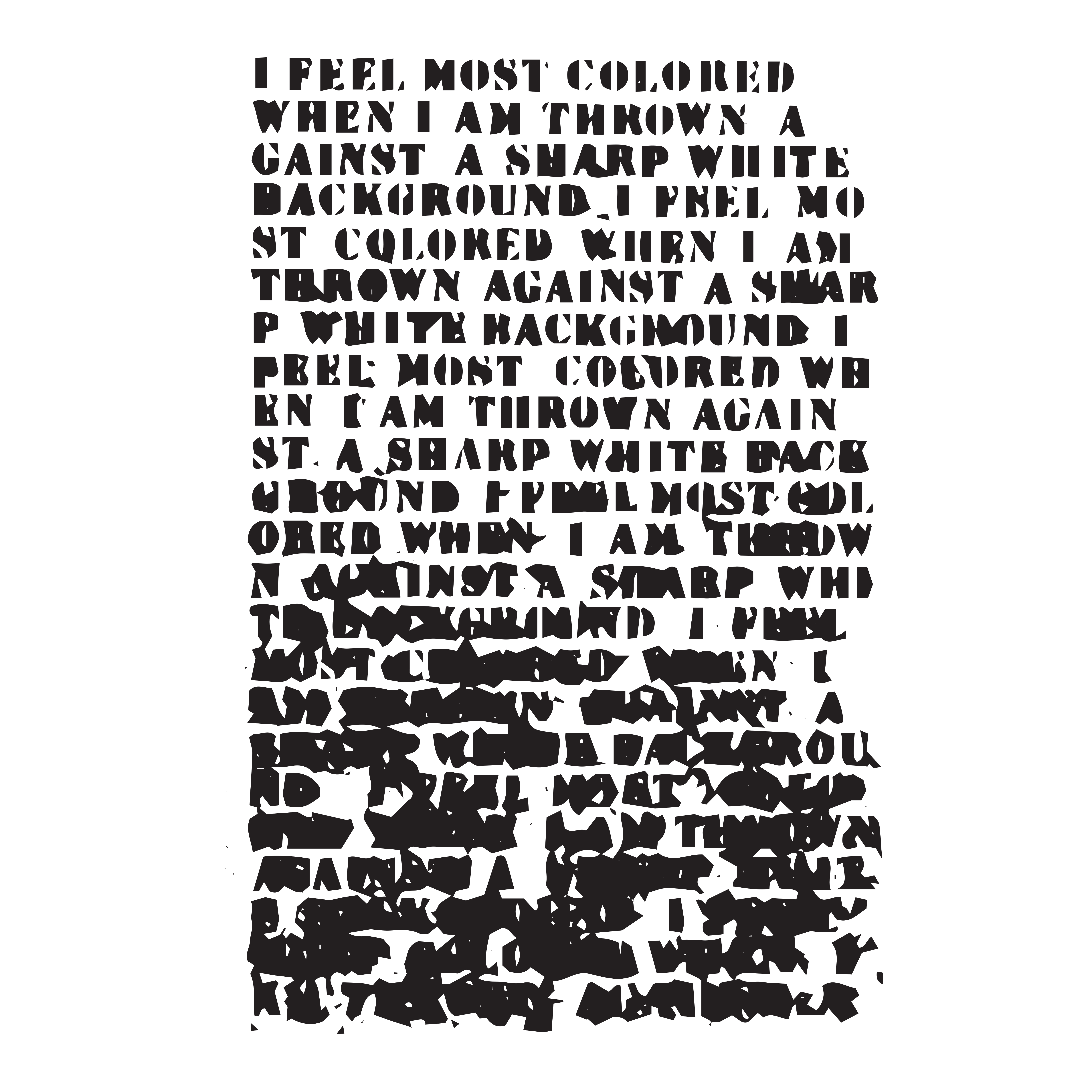 ENG 230 001 INTRO TO LIT: Minority Literature
Geronimo Sarmiento Cruz
TR 12:30
Restricted to Lewis Honors Students
This course will provide an introduction to the study of ethnic minority literature by engaging with different genres and forms of writing from four of the most salient traditions: African American, Native American, Latinx, and Asian American literature. We will read poems, novels, short stories, plays, and essays to think about them collectively and learn how to perform literary analyses, close readings, and how to develop argumentative writing. Throughout the course we will reflect on what it means to share a past and how this past takes form in literature: How does our knowledge of a collective history shape our experience of the present? What does it mean to write literature as part of a minority? How is this sense of belonging to a minority reflected on the properties of a literary text? 
Restricted to Lewis Honors Students
.
UK Core: Intellectual Inquiry in the Humanities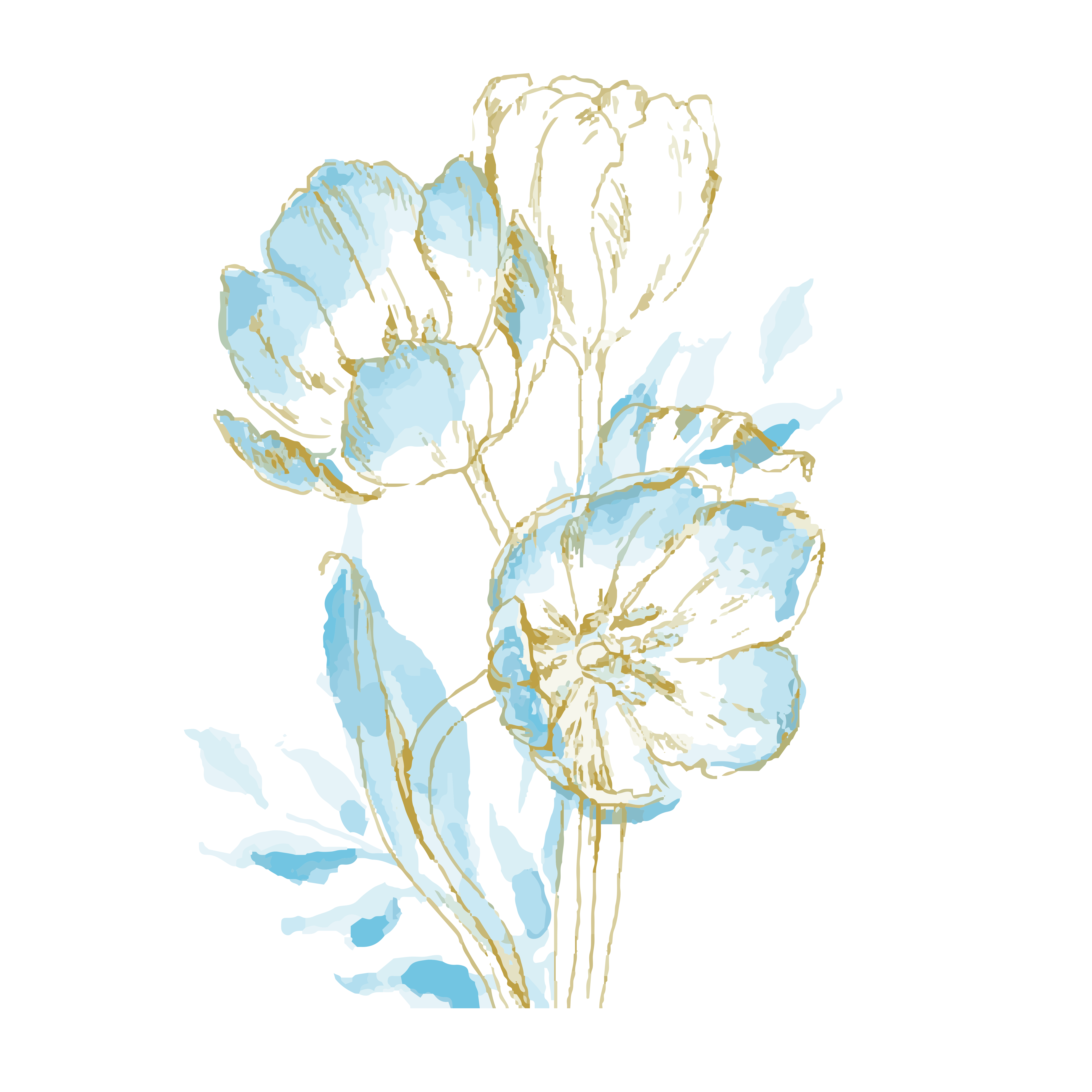 ENG 230 INTRO TO LIT: Memory and Loss
Frederick Bengtsson
002 MWF 10:00
003 MWF 11:00

An introduction to literary analysis through close reading and argumentative writing. The course involves studying selected texts from several genres and investigating a unified theme or set of topics indicated in the subtitle. Students will learn how to read closely, how to relate texts to contexts, and how to use basic literary terms and concepts. Attention will be paid to student writing, particularly to devising a thesis, crafting an argument, and learning how to use supporting evidence. See departmental listings for different offerings with different subtitles each semester. Offers UK Core credit for Intellectual Inquiry in the Humanities. Fulfills ENG pre-major requirement. Provides ENG minor credit. UK Core: Intellectual Inquiry in the Humanities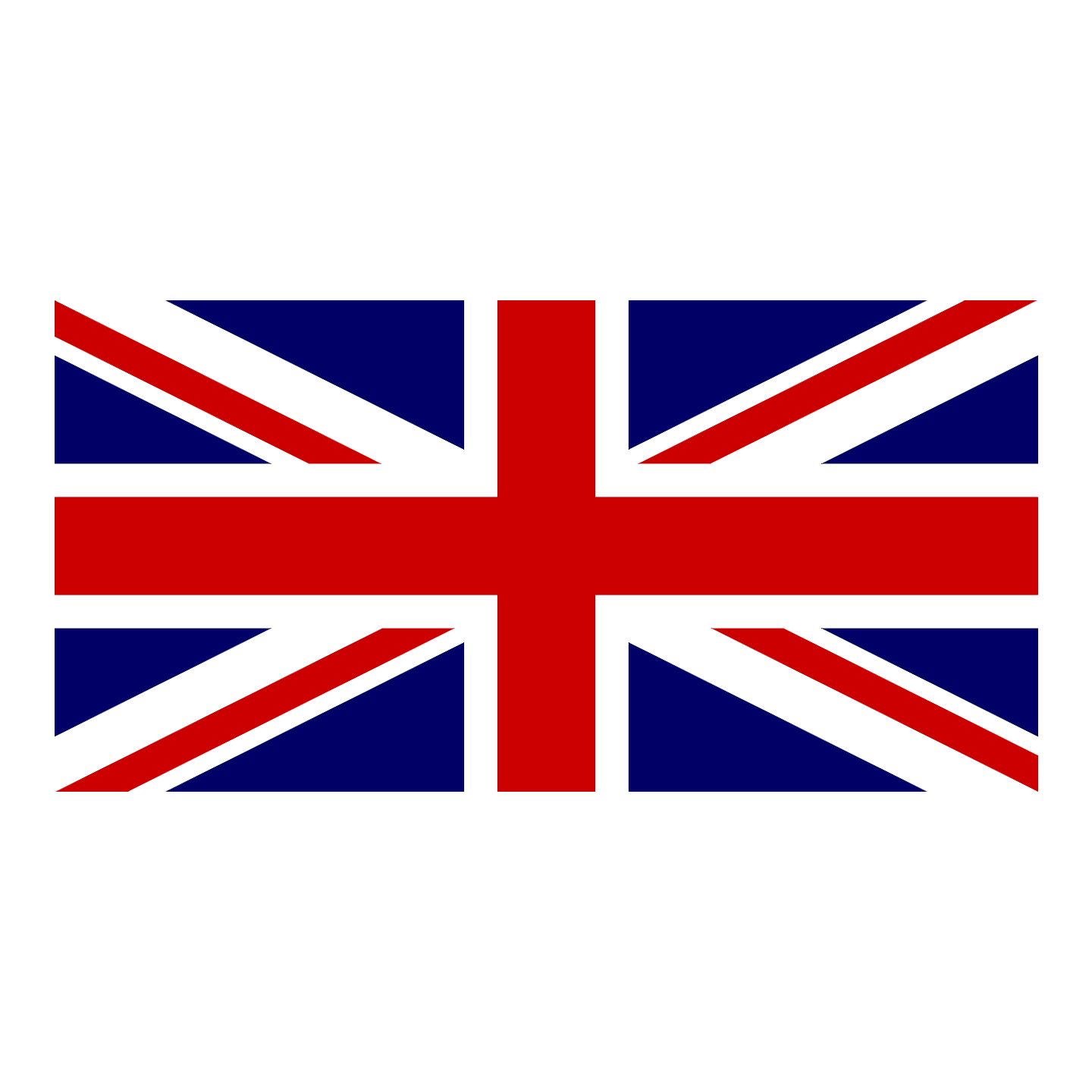 ENG 242 001 SURVEY OF BRITISH LITERATURE II
Peter Kalliney
TR 9:30

Have you ever wondered how English became a global language? In this survey of British literature, covering the period 1700 to the present, we will use the idea of English as a global literary language to frame our discussions. How do various writers express and critique forms of affiliation to national, religious, economic, ethnic, social, and intellectual communities?  What is the relationship between the English language, its literature, and the British Empire? Over the course of the semester, students will become acquainted with some of the major British authors and movements since the turn of the eighteenth century. By the end of the class, students will be able to appreciate the distinctive intellectual and stylistic concerns of individual writers, but I also hope the course will encourage us to consider how texts create their own group identities by borrowing, modifying, and inverting existing literary creations. Readings will include poetry, fiction, and essays. Examinations, quizzes, writing assignments, attendance, and level of preparedness will be used to evaluate student performance.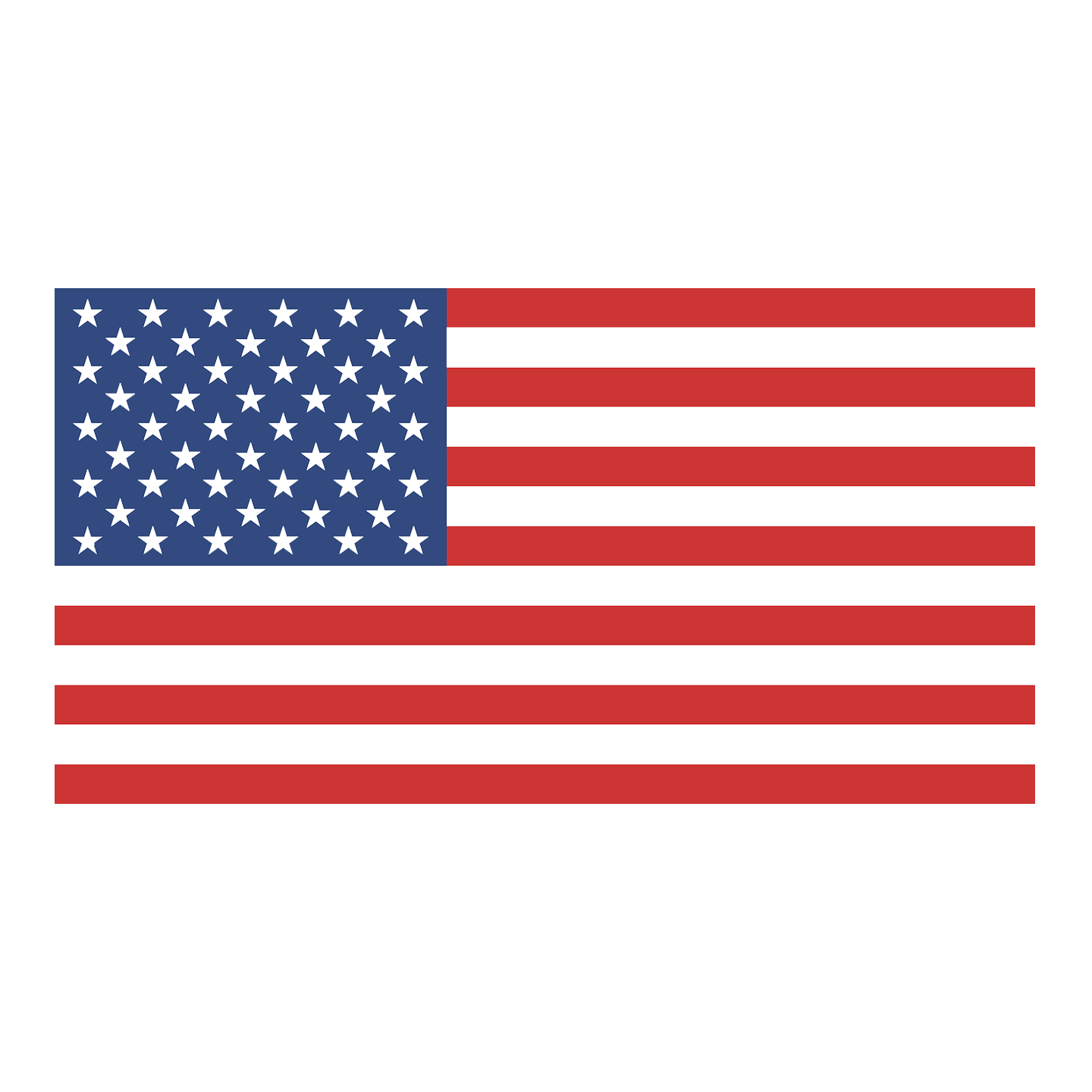 ENG 252 SURVEY OF AMERICAN LITERATURE II 
Matthew Godbey
001 TR 9:30
002 TR 11:00

Eng. 252 is a chronological survey of American literature from the Civil War to present day. Beginning with the literature of realism and naturalism that developed in the latter half of the 19th century and concluding with a variety of contemporary writers and forms, we'll examine the intersection between American history and American literature. We'll do so by reading and studying works of poetry and fiction from a range of men and women of diverse backgrounds and interests.  As we study the myriad voices that constitute American literature, we will address questions such as: How do gender, race, and class affect the creation and reception of a literary text? How do writers help define and interrogate the notion of an "American" identity?  What role has literature played in the ongoing story of the culture and history of the United States?  How are the broad cultural movements of realism, naturalism, modernism, and postmodernism reflected in literary works and how do those movements shape the writing and reception of literature? What is the place of literature in the United States in the 21st century?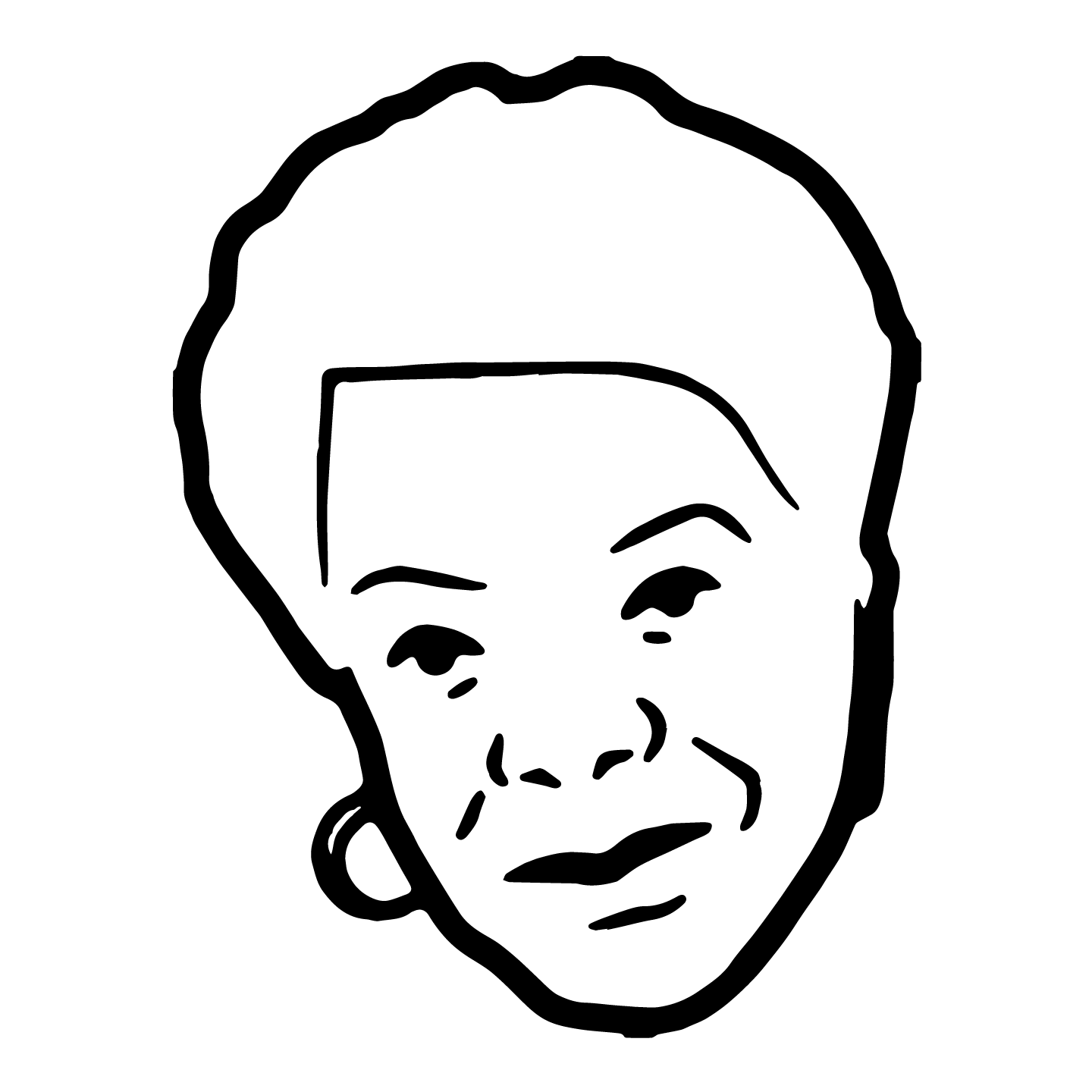 ENG 260 / AAS 264 INTRODUCTION TO BLACK WRITERS
John Duncan
001 MWF 1:00
002 MWF 2:00  
Love, sex, freedom, God, money, betrayal, death, mercy. This course tracks the experience of contemporary (more or less) black writers, examines the lens of which Afrocentric writing is consumed and the African diaspora's influence on American culture. This class focuses on fiction, nonfiction, short stories, poetry, and film by black authors of the Caribbean and the United States. We shall read seminal writers such as James Baldwin and Toni Morrison and Octavia Butler as well as the new generation of writers such as DaMaris Hill and Nana Kwame Adjei-Brenyah. We will also be exploring two Affrilachian poets, Frank X Walker and Crystal Wilkinson. UK Core: Intellectual Inquiry in the Humanities

ENG 266 001 SURVEY OF AFRICAN AMERICAN LITERATURE II
Regina Hamilton-Townsend
TR 11:00

This course is a survey of African-American literature from 1900 to the present. We will engage major moments in African American literature through texts written over this period, with particular attention given to the form of each text and the criticism that surrounds each of the texts. We will cover fictional works by Ralph Ellison, Toni Morrison, and Octavia Butler, among others. In this course, we will examine topics including genre and its limitations, black feminist theory, critical race theory, and Afrofuturism. Provides ENG minor credit.  UK Core: Intellectual Inquiry in the Humanities

ENG 280 001 INTRODUCTION TO FILM

Kevin O'Connor
001 MWF 1:00
002 MWF 2:00


The writer Roberto Bolaño once said: "Every hundred feet the world changes." If this is true, it follows that to really know the world we must travel. In this course we'll probe the meaning of journeys in film from its inception to the present day, interrogating not only the reasons why humans travel, but also how such wandering is represented on screen. Students will be asked to consider movies from a variety of interpretive perspectives, and will learn the fundamentals of formal film theory. Each film viewed in the class—from Frank Capra's 1934 It Happened One Night to Wes Anderson's 2009 The Darjeeling Limited (among many others)—will be historically contextualized and grounded, allowing for rich in-class discussions. Students will be required to write/compose in a variety of genres in the process of developing responses to the movies, and will read selections of relevant texts to enhance their viewing experience(s).   UK Core: Intellectual Inquiry in the Humanities

ENG 280 INTRODUCTION TO FILM
Hannah Schultz
003 TR 9:30
004 TR 11:00

An introduction to the study of films as narrative art and cultural documents. Students will learn how to view films closely, how to relate films to their contexts, and how to employ basic terms and concepts of film analysis. Students will view a variety of films of different genres—from Makoto Shinkai's animated Your Name, to Taika Waititi's Thor: Ragnarok, to the cult classic Harold and Maude—and discuss theme, mise-en-scène, cinematography, sound, and narrative structure, among other topics. Viewing films outside of class required.  A&S Race and Ethnicity Requirement

ENG 280 005 INTRODUCTION TO FILM
Alan Nadel
T 5:00
Part-of-Term course, starting in March

The purpose of this course is to examine a selection of films as a means of understanding and analyzing the thematic and stylistic aspects of films in general and as a way of examining how they are products of their specific cultural moment and circumstances. Our discussions will draw on chapters of the textbook, Film Art, and on 12 films (including, The Graduate, The Searchers, Singin' in the Rain, The Wizard of Oz, Citizen Kane, and North by Northwest), which students will have to view outside of class. Because this is a 6-week course, it will be very compact. It will include a double-class meeting on Tuesday evenings, the viewing of online lectures, and regular online, multiple-choice exams. UK Core: Intellectual Inquiry in the Humanities

ENG 290 001 INTRODUCTION TO WOMEN'S LITERATURE
Kamahra Ewing
TR 9:30

Course description forthcoming.UK Core: Intellectual Inquiry in the Humanities

ENG 290 001 INTRODUCTION TO WOMEN'S LITERATURE
Kimaya Thakur
MWF 12:00  
Non-conforming, freethinking,
rebellious
, female-identifying artists (authors/creators) are often regarded as either "difficult" or "troublemakers," and in some rare cases, "revolutionaries." This course focuses on such female-identifying artists who rebel, revolt, resist, and/or "don't play nice," to give voice to—and speak or act against—injustices, atrocities, inequalities, to effect positive change and make the world a better place for others like them. This course focuses on "texts" (novels, poetry, songs, etc.) created by such "difficult" female-identifying artists who are, in fact,
Rebels with a Cause
, who either rebel "against" conventions/discriminations (of sexuality, race, culture, etc.), or rebel "for" inclusion, diversity, and representation. As such, the course will be divided into two parts: "Against" (from Week 1 till mid-terms), and "For" (from after mid-terms till finals). Throughout the course, students will conduct inquiry into, and analyses of, the "causes" championed by different rebellious female-identifying authors/creators from the 21st century. Reading (and/or viewing) materials will be diverse, and include such texts as Marjane Satrapi's
The Complete Persepolis
, Elizabeth Acevedo's
The Poet X
, Mona Haydar's songs "Barbarian" and "Wrap My Hijab (Hijabi)," the 2019 film
The Portrait of a Lady on Fire
, selected readings from Roxane Gay's
Bad Feminist
, etc.
UK Core: Intellectual Inquiry in the Humanities

ENG 307 001 SPECIAL TOPICS IN CREATIVE WRITING: Reading Autofiction
Hannah Pittard
TR 11:00

"An autofiction," writes French author Nina Bouraoui, "is a work of truth; the author is not hiding behind an invented character, she is that character. The character's spiritual and philosophical quest is the author's own; the 'I' of the narrative is the author, recreating the world according to his or her own experience." Possible authors we will read and discuss include Susan Choi, Alexander Chee, Rachel Cusk, Annie Ernaux, Deborah Levy, Herve Guibert, Sheila Heti, Teju Cole…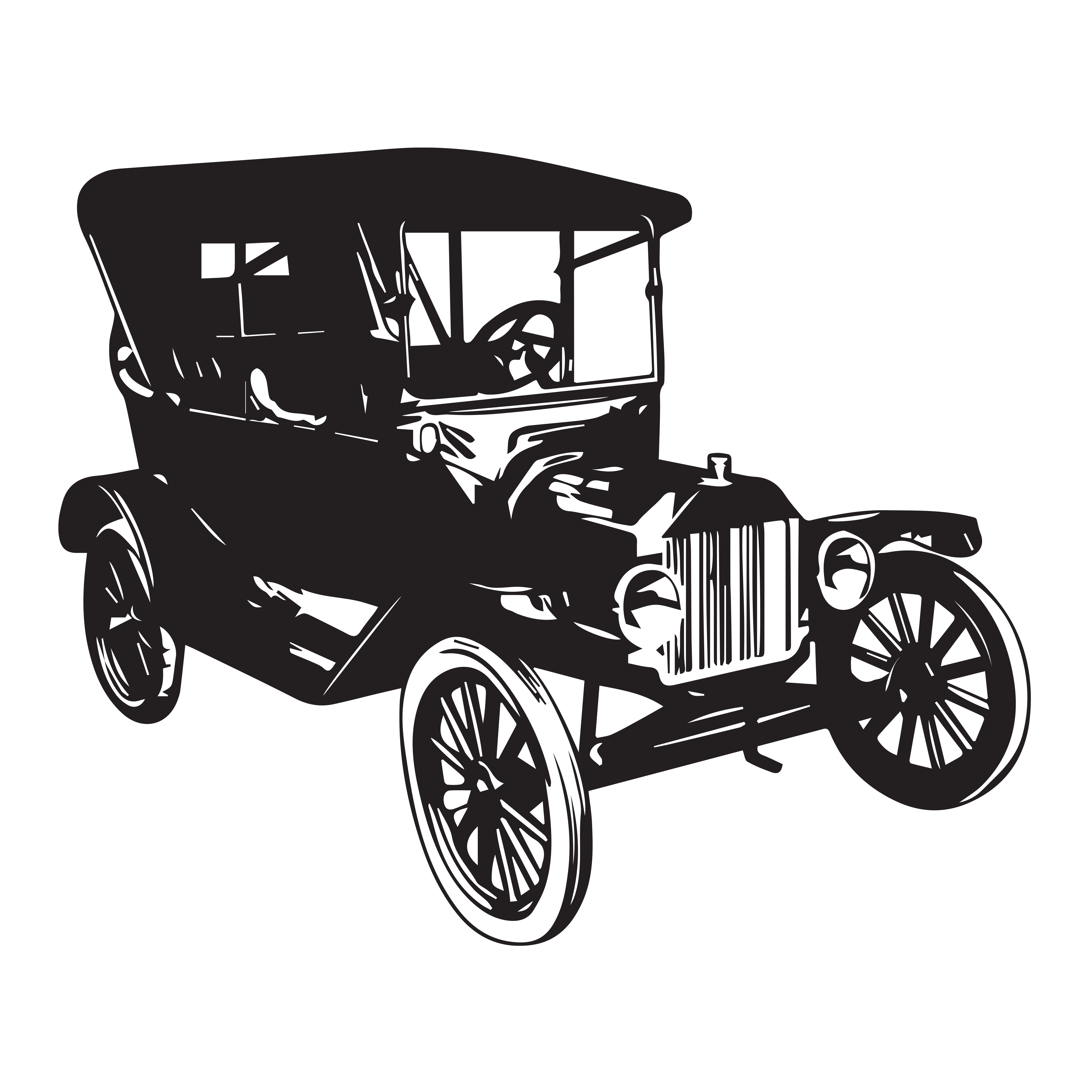 ENG 330 001 TEXT AND CONTEXT: The Grapes of Wrath and Its Music
Michael Carter
TR 11:00

John Steinbeck combines much of the confusion of 20th century American culture in his many works from non-fiction reporting to novels of the American West and the misfits he found there. His merging of realism and modernism exhibits his despair with the disappearing American Dream that shows in his writing in which he depicts the social outcasts, immigrants, common laborers, and traditional rural values. Is he a radical socialist? Is he a misogynist? Is he something else? We will read a variety of his works from the 1930s (focusing on The Grapes of Wrath) and try to discover the Nobel Prize writer and ourselves among his characters and their words and actions. We will write two shorter essays, have a midterm examination, and develop a collaborative final project or another individual final project. Grades will be determined by these tasks, attendance, participation, and by your preparation for each class meeting.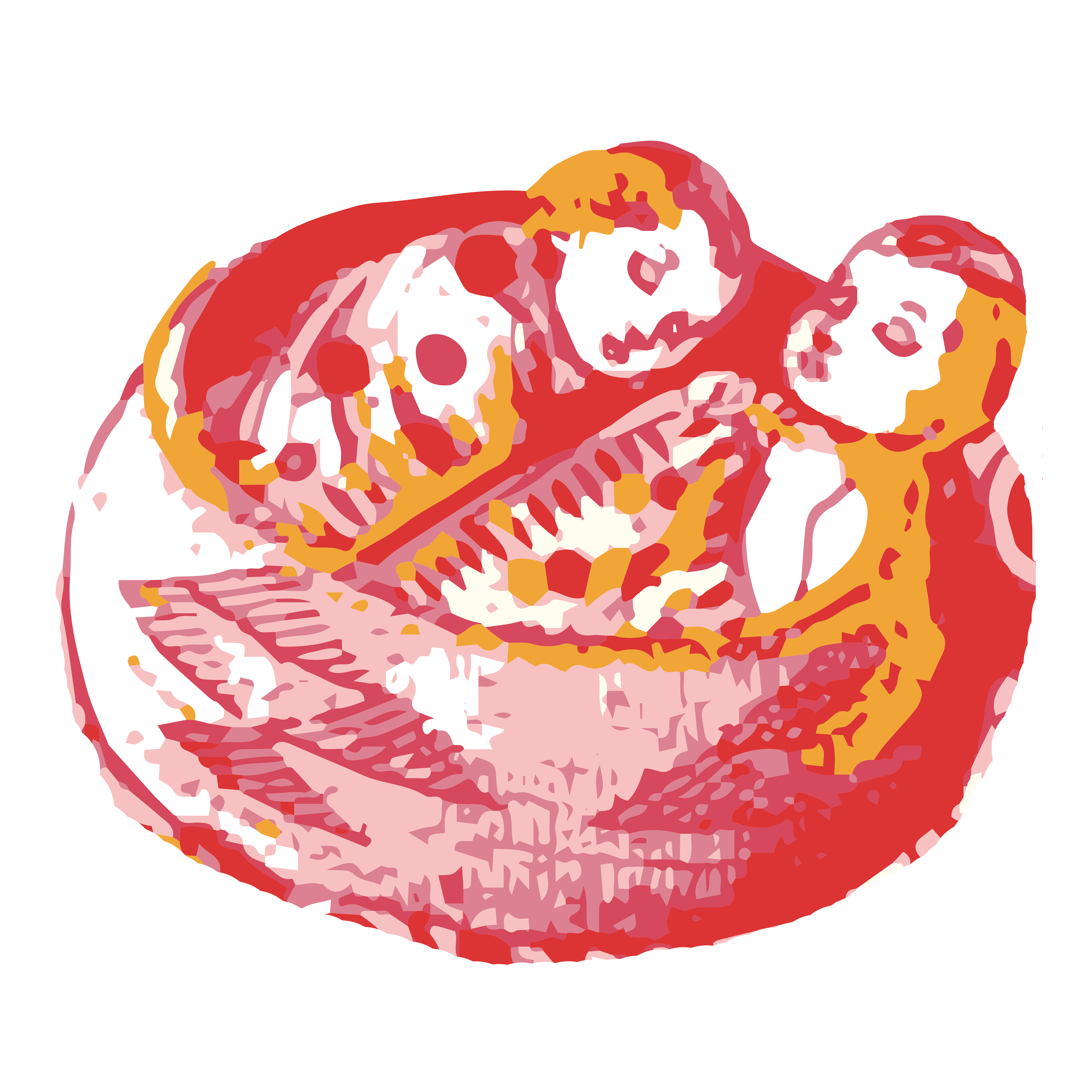 ENG 330 002 TEXT AND CONTEXT: Salman Rushdie's Midnight's Children
Jap-Nanak Makkar
TR 2:00  
On August 12, 2022, Salman Rushdie was stabbed in the neck and torso at a literary event in New York. Minutes before the start, Hadi Matar, a 24-year-old following the edict of Ayatollah Ruhollah Khomeini, rushed onstage and knifed Rushdie repeatedly. But what did Rushdie do to become the target of Matar's attack, or Khomeini's hit order? He wrote novels irreverent enough to be called "blasphemous."
It is an event that proves that the novel can never b e disjoined from the world, its politics, its lunacy, its violence. We explore precisely this theme in our course on Rushdie's second and most famous novel: Midnight's Children (1981). A critically important text in the postmodern and postcolonial canon, Midnight's Children is the story of Saleem Sinai, born at the instant that India became free of British rule. As it narrates the birth and development of Saleem, the novel shows us how much is similar between Saleem's life and India's history. As it brings together citizen and nation, individual and society, it urges us to see our own lives as part of a bigger pattern, shaped by social determinants, affected by political currents.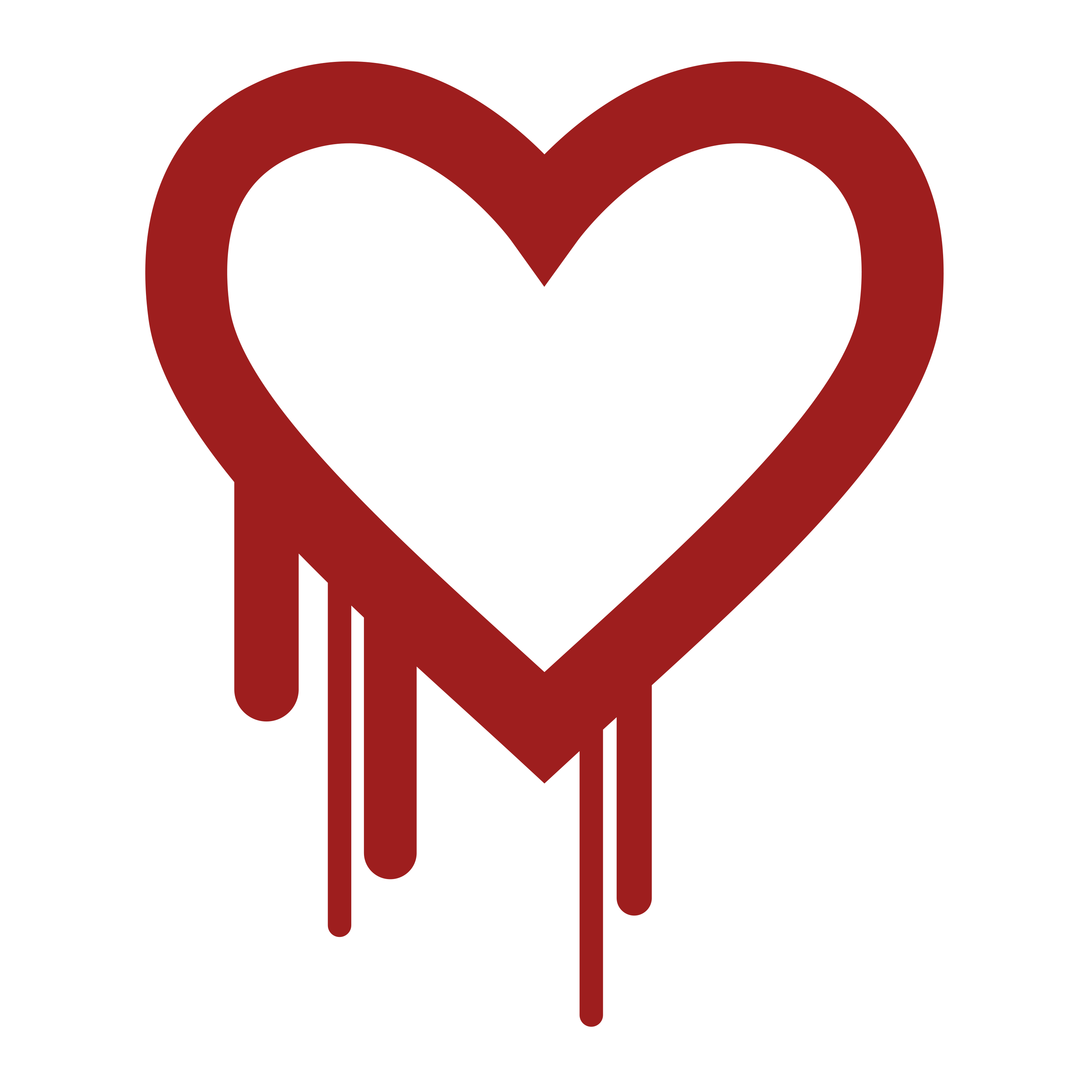 ENG 330 003 TEXT AND CONTEXT: Romeo and Juliet
Frederick Bengtsson
MWF 1:00  
Shakespeare's tale of star-crossed lovers has become an archetypal love story, the relationship at its heart celebrated as one of the great romances, as the embodiment of true love. But does Shakespeare actually celebrate true love in this play, or present his protagonists as romantic role models? Or does the play want us to interrogate precisely those ideas about romance and true love it's said to embody? These will be some of the many questions we bring to our reading of the play. We'll explore some of Shakespeare's sources for the play; consider the play in light of relevant late sixteenth-century literary, social, and cultural contexts; and engage with some literary criticism of the play. We'll also spend time with the couple in various modern incarnations, watching some of Romeo and Juliet's cinematic adaptations and retellings. This course will introduce you to Shakespeare's work in its historical and dramatic contexts; foster the development of a critical vocabulary and set of strategies for analyzing complex texts; and help you develop close reading and critical reading and writing skills.

ENG 337 001 LITERATURE AND GENRE: American Drama
Alan Nadel
MW 3:30

We will examine two plays each by seven major American playwrights: Lorraine Hansberry, Lillian Hellman, Beth Henley, Arthur Miller, Eugene O'Neill, Tennessee Williams, and August Wilson. Our discussion will concentrate on the way each adapts the conventions of Western drama to express thematically and stylistically the issues of dramatic cogency particular to their historical moment. We will attend very closely to each playwright's use of language and to the way that the language is interpreted in its performance. 

ENG 338 001 TOPICS IN LITERATURE: African Diaspora Identities 
Kamahra Ewing
TR 12:30

Course description forthcoming.

ENG 339 001 AUTHOR STUDIES: Henry James
Jeff Clymer
TR 12:30

This course is an introduction to the fiction of Henry James, one of the most significant novelists ever to write in English. Writing between 1880 and 1910, James's work went a long way toward creating the modern novel. His fiction is a profound investigation of the complexity of human nature, of how we experience and act on our emotions, and of how we scheme with and against each other. In this class, we will focus especially on James's psychologically complex and devastatingly brilliant investigations of interpersonal relationships, whether familial, sexual, desirous, manipulative—or all of these at once. James's novels are stunning works of art, and it's worth also noting here that he is a difficult writer who demands concentration and work from his readers. His sentences are often long, complex, and sometimes quite opaque. At the same time, his fiction exquisitely depicts the full play of human emotions, feelings, and actions. His works are best read slowly and attentively, and so we shall focus our attention on three major novels: Washington Square, The Portrait of a Lady, and The Golden Bowl.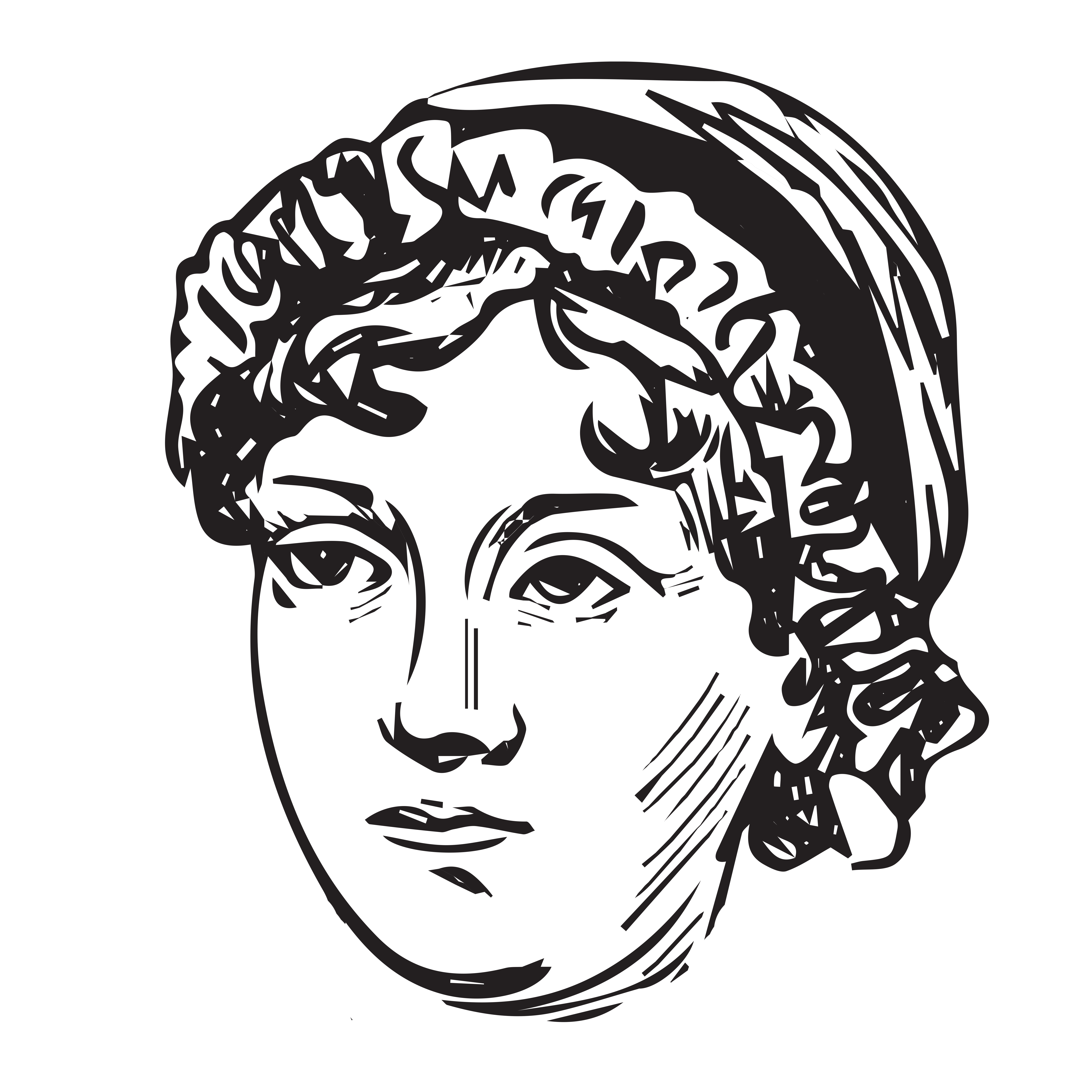 ENG 339 002 AUTHOR STUDIES: Jane Austen 
Michael Trask
TR 2:00
A study of the greatest English novelist. We'll read all her novels (Northanger Abbey, Sense and Sensibility, Pride and Prejudice, Emma, Mansfield Park, Persuasion).  We'll pay special attention to the development of Austen's style, free indirect discourse, which became the dominant technique in fiction after her; her preferred theme, the marriage plot; and her context, the transition from the revolutionary 18th century to the industrialized 19th.  There will be a focus on gender issues, and there will be just as much focus on issues of class. We'll be guided by the strange fact that although Austen's novels champion the wedding of shabby-genteel women of exquisite parts to their social superiors, she herself was an unmarried woman who practiced a professional trade. This mismatch between biography and art opens the doors to a number of speculations about the tension between old and new social classes, old and new gender arrangements, and old and new forms of representation. All of these Austen embodies, and all of these we shall explore.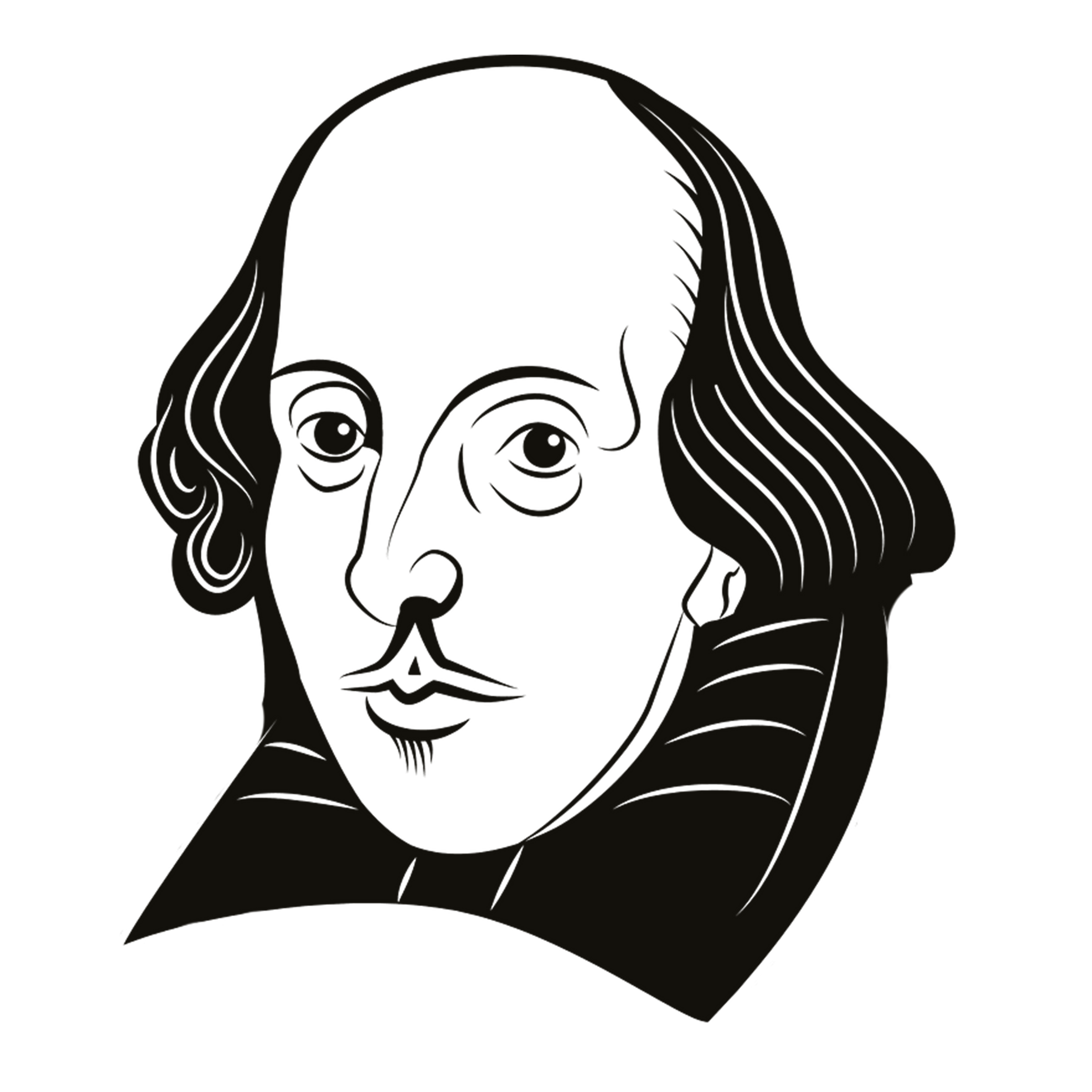 ENG 342 001 SHAKESPEARE
Joyce MacDonald
TR 9:30

ENG 342 is a survey of Shakespeare's whole career, as students will study examples of plays from all his dramatic genres, as well as some of his poetry. Sometimes he was a great innovator—he virtually invented the history play as we know it, and mounted radical experiments in both comedy and tragedy. Sometimes he was out of step; he's not really interested in the satirical urban comedies his theatrical contemporaries loved, for example. He rarely worked without some kind of source, and yet is capable of moments of extraordinary insight and originality. As we search for what made his plays distinctive in their own time, we'll also think about what has made them last from the sixteenth century into the twenty-first. 2023 marks the 400th anniversary of the first edition of Shakespeare's collected plays, the First Folio, and so now may be an excellent time to think about him as icon and institution as well as poet and craftsman. ENG 342 satisfies the early period requirement for the English major and provides elective credit for the English major and minor, as well as for other majors in and out of Arts and Sciences.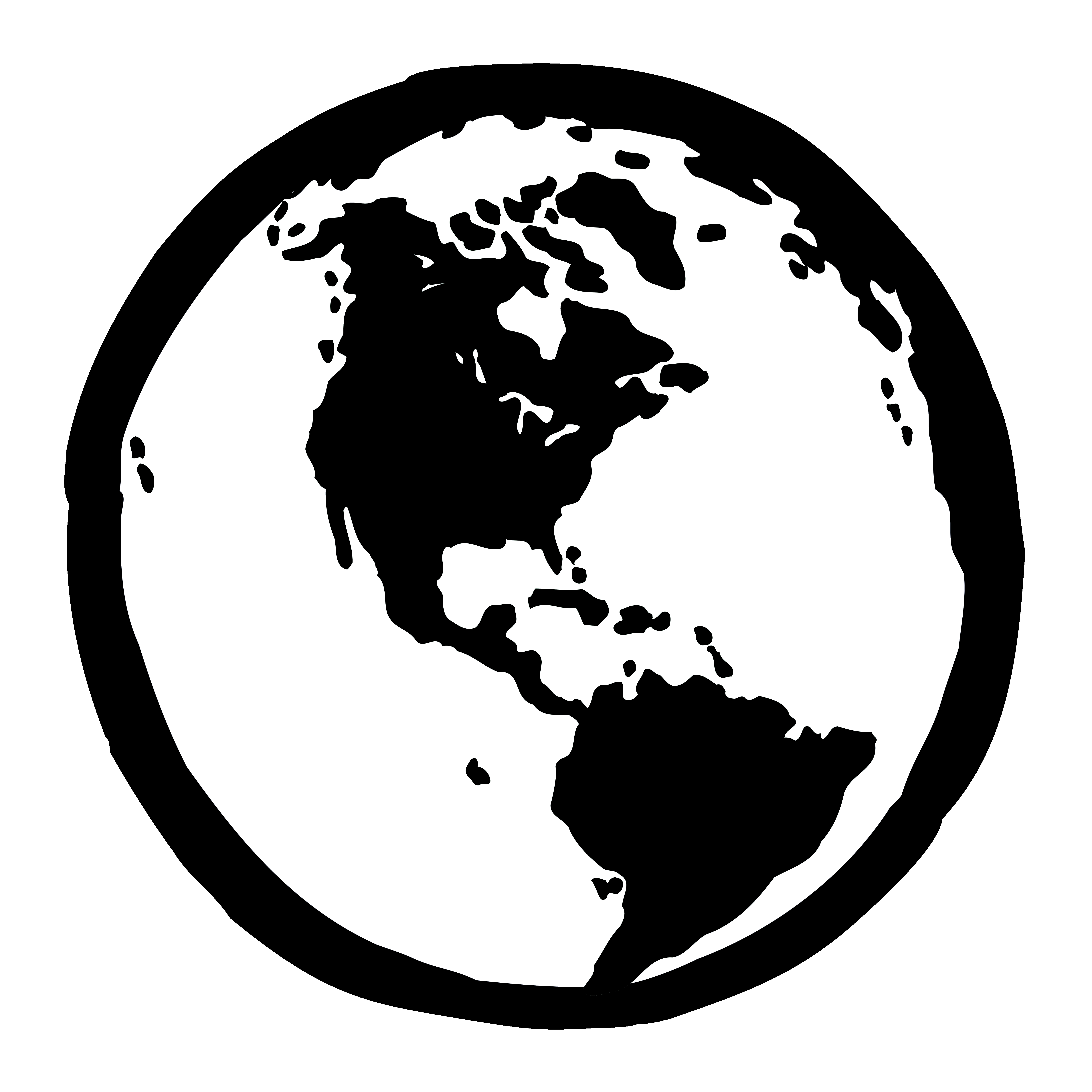 ENG 370 001 LITERATURE ACROSS BORDERS
Geronimo Sarmiento Cruz
TR 9:30

As the fastest growing populations in the US, Latinx people and cultures constitute diverse and wide-ranging worlds. Through a multiplicity of voices, Latinx literature expresses the myriad experiences of life in the US as an ethnic minority. From the activist literature of the Chicano Civil Rights Movement to contemporary fiction and poetry, this course explores the forms, aesthetics, and political engagements of Latinx literature in the 20th and 21st centuries. We will consider Latinx literature in the context of current debates about globalization, neoliberalism, and U.S. foreign policy; Latinx literature's response to technological and socio-political changes and its engagement with race, gender, sexuality, class, and labor; as well as its dialogues with indigenous, Latin American, North American, and European literatures.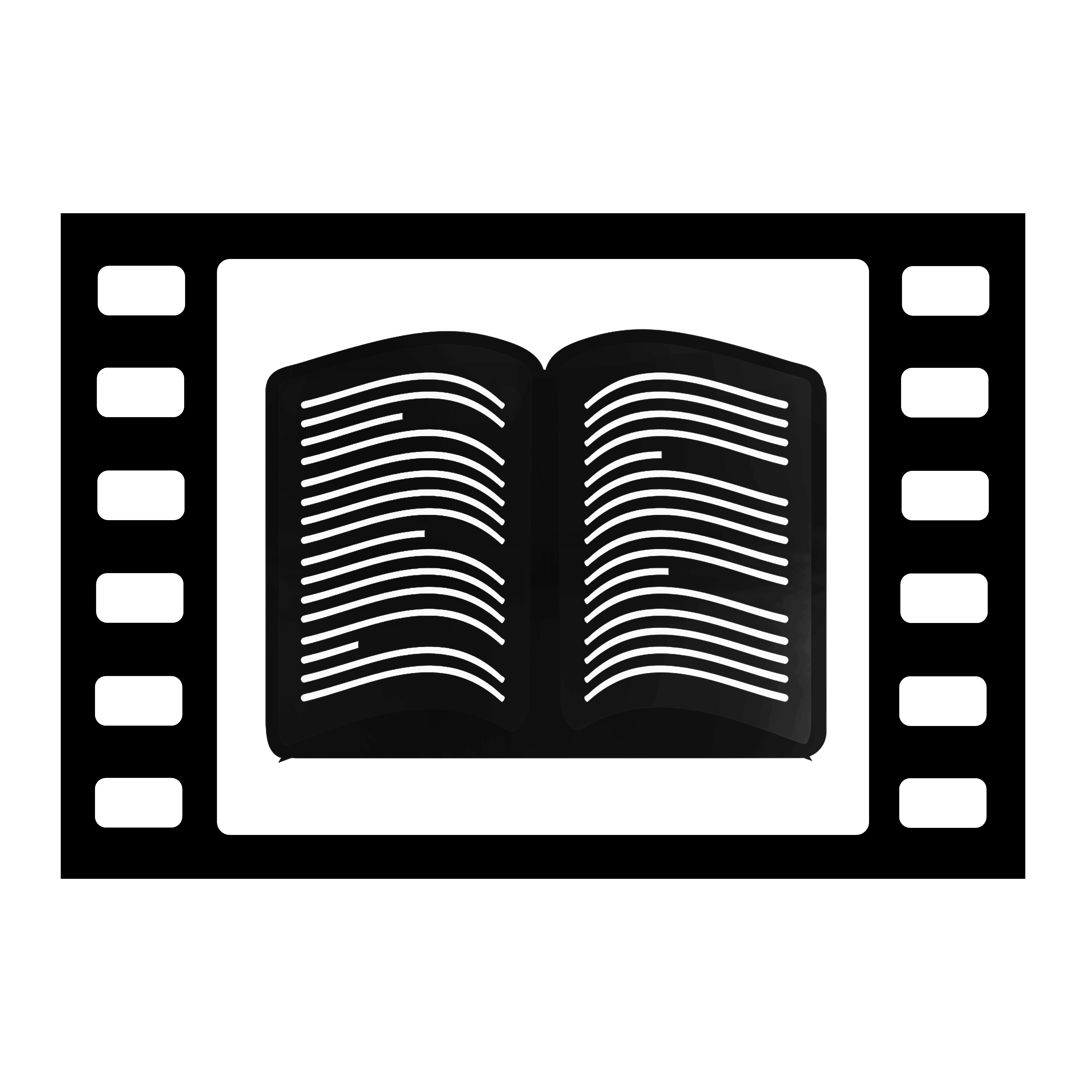 ENG 384 001 LITERATURE AND FILM
Emily Shortslef
TR 3:30

Few writers have had their work adapted for the screen as frequently as Shakespeare. In this class we'll read several Shakespearean plays alongside some of their many film versions. What are the different ways in which filmmakers translate 400-year- old texts into the twentieth and twenty-first centuries? How does film compare to theatrical drama as a medium? What does it mean to "adapt" a play? Why does Shakespeare continue to be relevant to contemporary filmmakers and audiences?  

ENG 407 001 / 507 001 INTERM WKSP CTV WRIT: Poetry & Art
Shauna Morgan
MWF 1:00

In this course, students will examine and practice the literary mode of ekphrasis—the rendering of visual art into poetry. We will begin by exploring various kinds of connections between literature and other art forms before considering the history and development of ekphrastic writing, including the emergence of artistic movements and their influence on literature. We will explore different types of ekphrasis and focus on viewing and examining works of visual art before drafting poems that employ distinct modes of ekphrastic writing. Students should expect to visit galleries and community spaces with public art. 

ENG 407 002 INTERM WKSP CTV WRIT: Fiction Fundamentals & Futures
DaMaris Hill
M 2:00

This Intermediate Workshop in Imaginative Writing: Fiction Fundamentals and Futures is a creative writing workshop and course that explores fiction writing and literary craft. Our class meetings will consider how craft and content collide to influence our writing. This course will introduce/reintroduce many writers to some of the various elements of fiction writing. This class will explore the different narrative theories that are evident in traditional and contemporary fiction. Therefore, many twenty-first century writers and narrative arts associated with contemporary literary writing will be discussed. The course will also challenge students to critique and create fiction and prose writings. The course will emphasize the some of the future considerations and freedoms associated with writing fiction and contemporary literary practices. We will learn the rules of fiction and how to break them. Experimentation is welcome.

ENG 407 003 / 507 003 INTERM WKSP CTV WRIT: Autofiction & Personal Essay
Hannah Pittard
TR 12:30

This is a generative workshop. Students will be asked to read and write a variety of personal essays and works of autofiction. Over the course of the semester, we will seek to investigate the pros and cons, the possibilities and constraints, and the boundaries between fiction and non-fiction.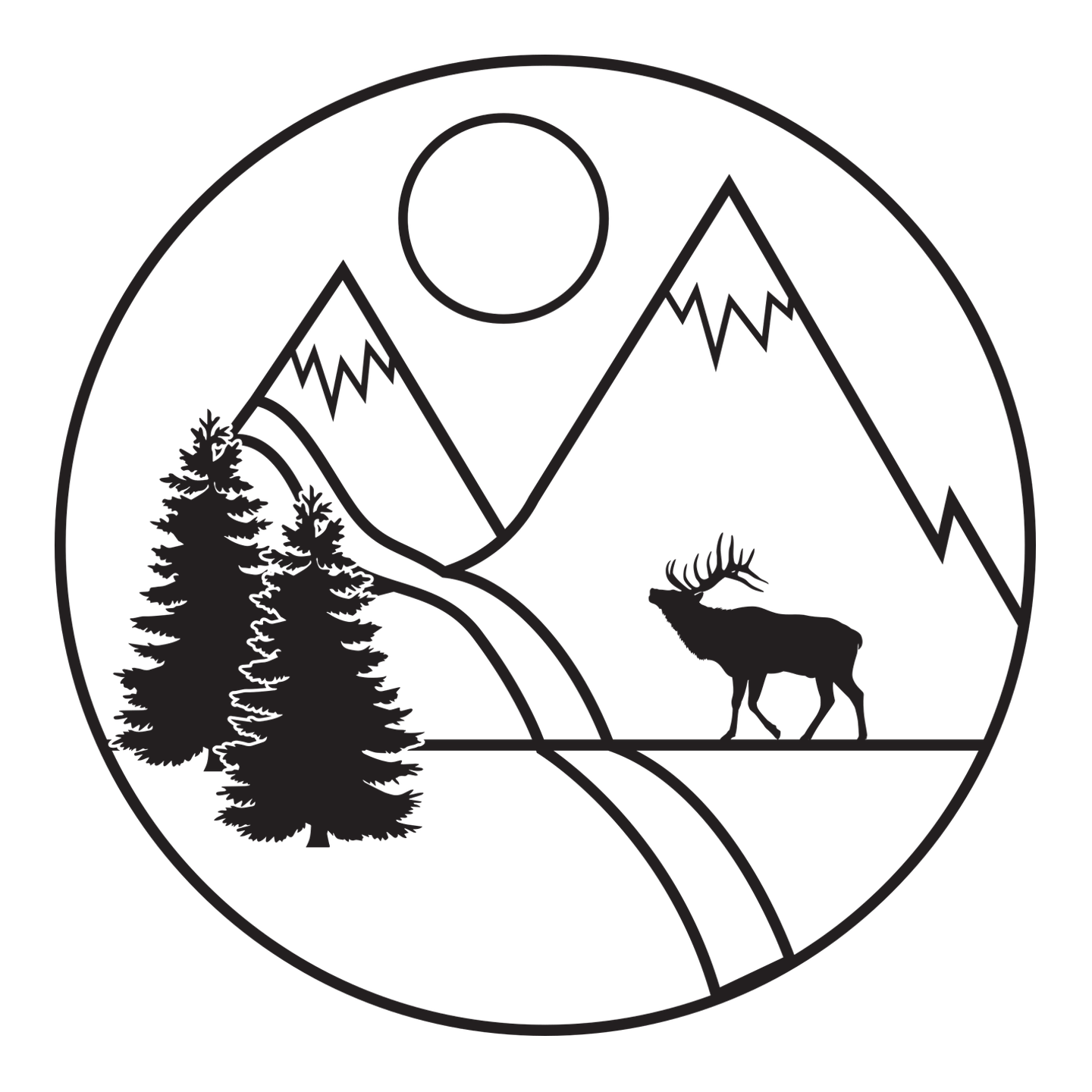 ENG 425 001 ENVIRONMENTAL WRITING
Michael Carter
TR 2:00  
Fiction, non-fiction, poetry and many other artistic genres have taken us to task in our treatment of the environment we humans share with all life. Whether James Fenimore Cooper in The Pioneers showing the destruction in the town of Templeton of a flock of passenger pigeons to the disgust of Natty Bumppo, or John Muir telling about the grandeur of CA's mountains (seeing it as nature untouched, not realizing the millennia of Indigenous Peoples who had "tended" their natural world), or Annie Dillard watching frogs leaping toward water, humans have admired "nature" often as an object --  not as part of the living organism that is our planet. This course will both examine nature as amazing life but more explicitly examine our effects on that life: animal and plant.
 
We have always had voices countering these behaviors. We will read from a variety of environmental writers from 19th century's Thoreau to 20th century's Bill McKibben and Wendell Berry to Linda Hogan and other Native American voices that to this day confront the abasement of the environment whether of a wall being built through sensitive landscapes and habitats or of a pipeline moving oil sludge through sacred waterways and hills. As well as reading and researching, we will write, following our minds and eyes to a better understanding of humans' effect on the natural world through their construction, extraction, and other actions to build "civilization."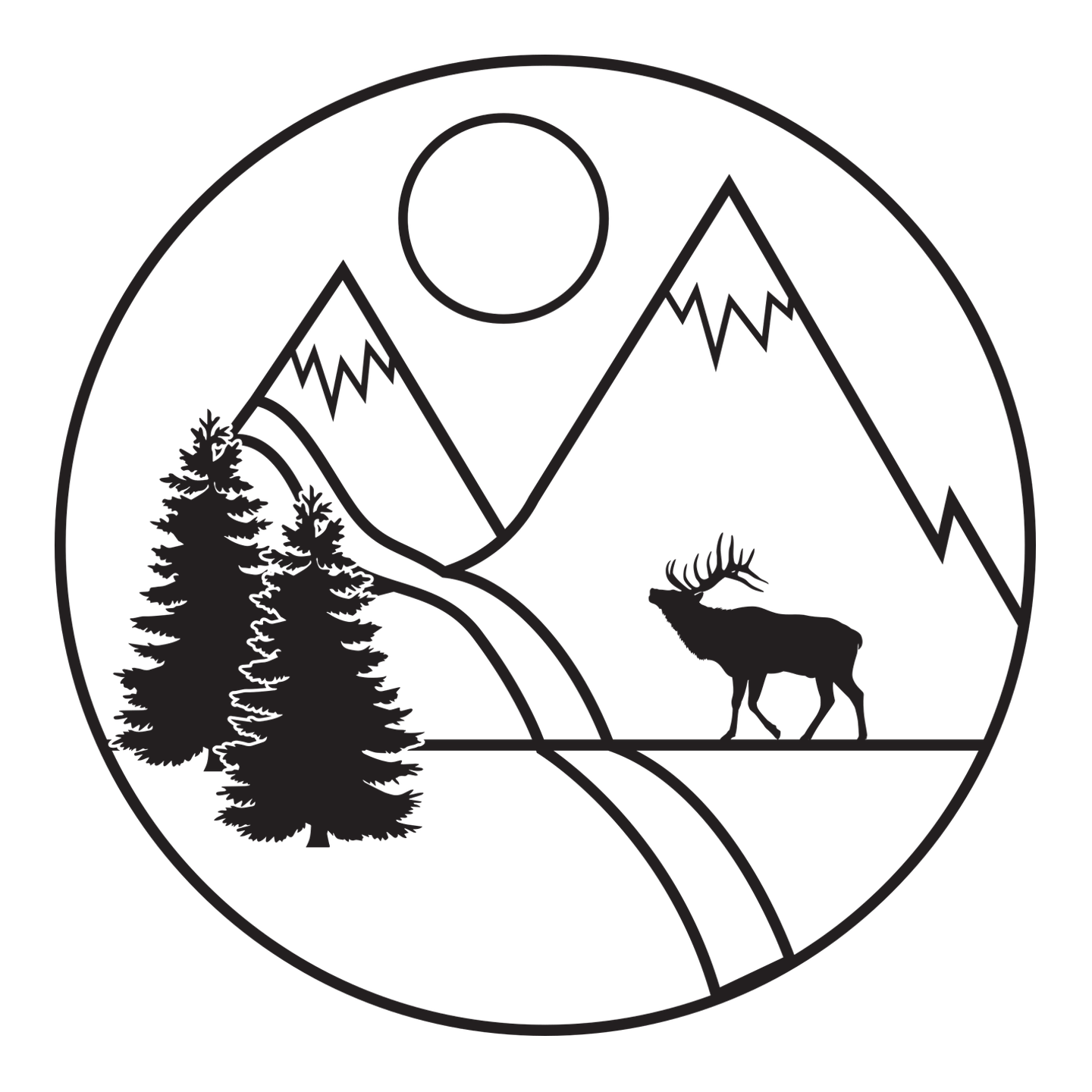 ENG 425 002 ENVIRONMENTAL WRITING
Erik Reece
W 3:30  
This course will introduce students from all majors to both the literature and the practice of environmental writing. "Environmental writing" is in many ways a sequel to "nature writing." Whereas the great American nature writers like Henry David Thoreau and John Muir celebrated this country's wilderness and urged readers to avail themselves of it more often, environmental writers approach the same subject with less innocence and more urgency. Take, for example, UK's own Robinson Forest. A nature writer would celebrate its beautiful streams and rock formations; an environmental writer might do that too, but then she or he would point out that Robinson Forest is surrounded and threatened by mountaintop removal strip mining. In other words, environmental writers take seriously the threat that human beings pose to the natural world. In this course, we will move from more traditional nature writing into the contemporary debates of environmental writing.  
 
One of this country's foremost environmental writers, Bill McKibben, had claimed that environmental writing might be "Americans single most distinctive contribution to the world's literature," yet it clearly hasn't been successful enough in curbing Americans' addiction to fossil fuels, agricultural chemicals, and a consumer culture that is the main driver of climate change. And yet there have been important environmental victories brought about primarily by writers: Rachel Carson's Silent Spring led to the banning of DDT; Wendell Berry's Unsettling of America led to the organic, local food movement that has changed the way millions of Americans grow, eat and shop for food. There are many more examples. The point being: writing remains one of the most important ways to effect change. It is one of the most effective ways to advocate for what Aldo Leopold famously called the Land Ethic. "In short," wrote Leopold sixty-some years ago, "a land ethic changes the role of Homo sapiens from conqueror of the land-community to plain member and citizen of it." All of the writing we do this semester will be in the service of that fine ideal. To that end, this course will move back and forth between nature writing and environmental writing so students can learn and practice the strengths of both approaches. We will emphasize writing with empathy, passion, authority and concreteness.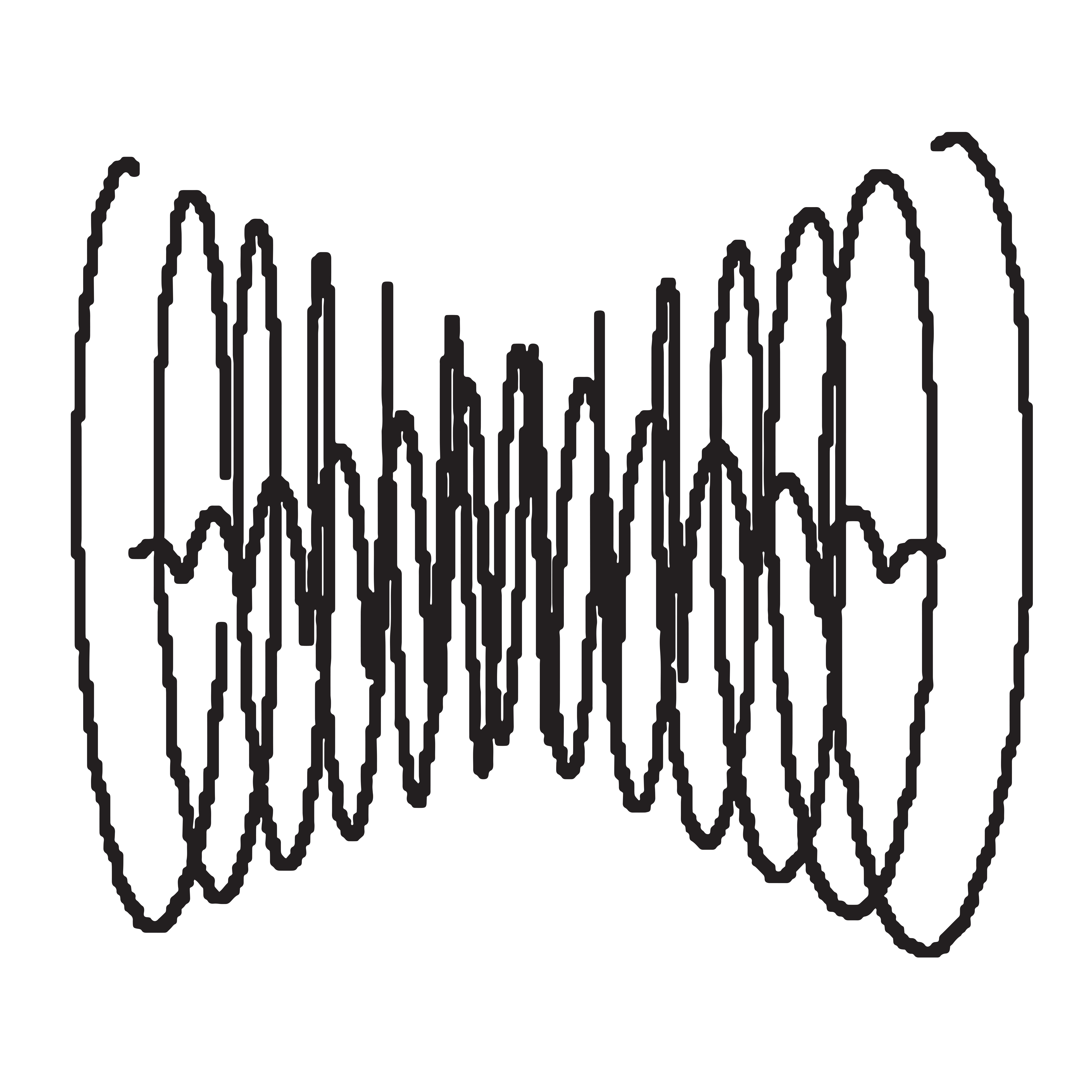 ENG 440G 001 STUDIES IN BRITISH LIT: Identity, Memory, and History in British Modernist Literature
Jonathan Allison
TR 3:30

A course on the ways that memory, history, and mythology informed the production of modern British Literature during the first half of the 20th century, a period which witnessed seismic social and political change, and endured the impact of two world wars. How did modernist authors remember their past and their nation's past, and how did they write about the present and the future?  We'll read a wide range of British and Irish poets including W.B. Yeats, Lady Gregory, T.S. Eliot, Hilda Doolittle, Myrna Loy, Edith Sitwell, W.H. Auden, Louis MacNeice, Stevie Smith, and others, focusing on the roles of memory and imagination in their work, and the significance of social and historical contexts in which they lived - and to which they responded. We'll examine the theme of political commitment during the 1930s and after, the importance of transatlantic influence and travel during the modernist period, and the search for a national or transnational mythology in the work of Yeats, Eliot, H.D. and others. We'll explore the poems in the light of political, philosophical, and gender identities, against the broad background of innovation and change in modern culture.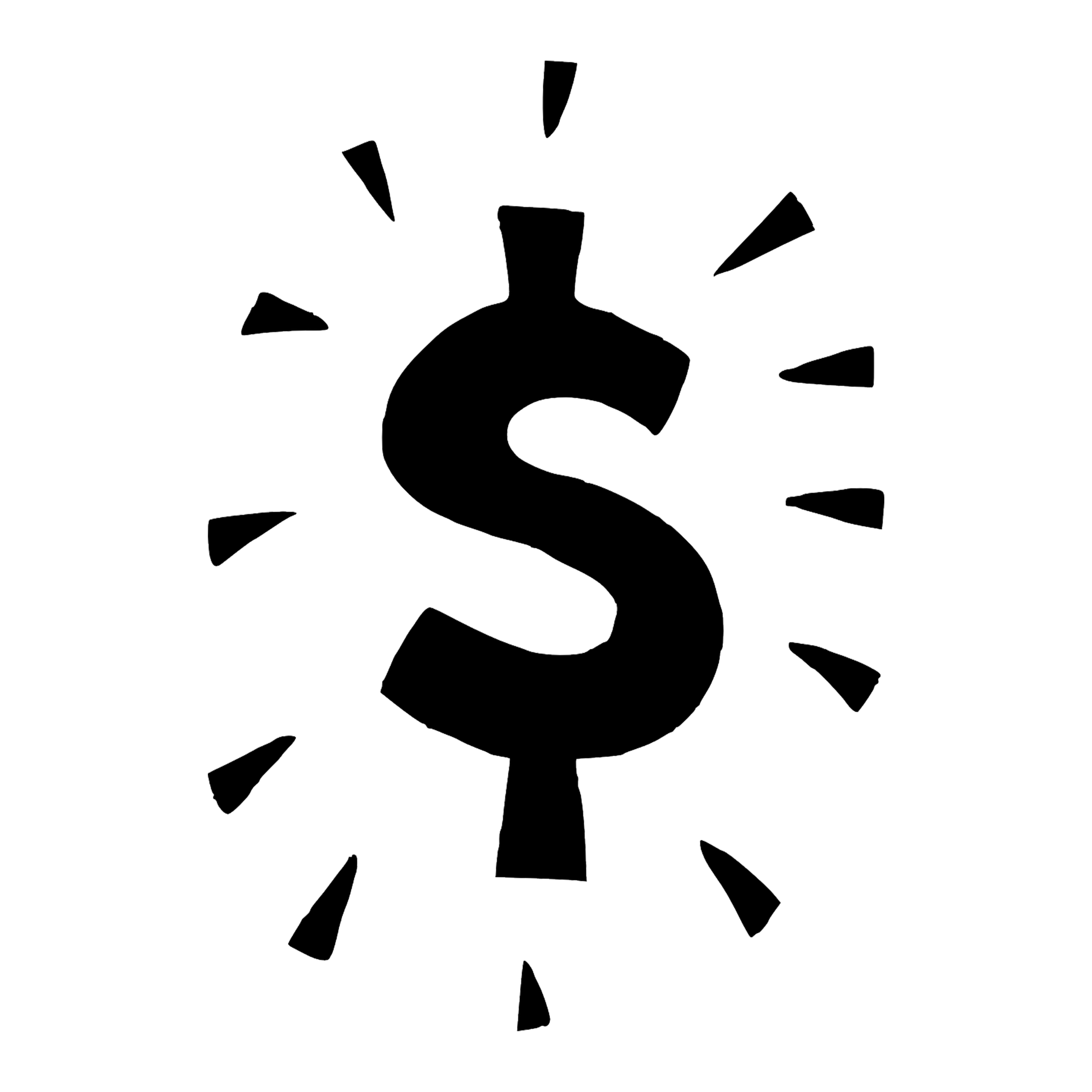 ENG 450G 001 STUDIES IN AMERICAN LITERATURE: Money, Power, Love & The American Novel
Jeff Clymer
TR 2:00

Money. Power. Love. Who among us doesn't want more of all three? And yet, it's hard to have all three. Even more, the efforts to get them often lead to profound emotional and interpersonal conflicts. Not surprisingly, then, some of the greatest American novelists have taken this trio of desires – for money, for love, for power – as the subject of their fiction. In this class, we will read a collection of brilliant novels that plot out different variations of this problematic trio across lines of desire, family, race, and gender. Novels likely to include: Edith Wharton, The House of Mirth; Henry James, The Portrait of a Lady; Pauline Hopkins, Contending Forces; Theodore Dreiser, Sister Carrie, Kate Chopin, The Awakening, and Charles Chesnutt, The Marrow of Tradition. Note: Students who have not taken ENG 330 but wish to enroll in this course should seek permission of the instructor.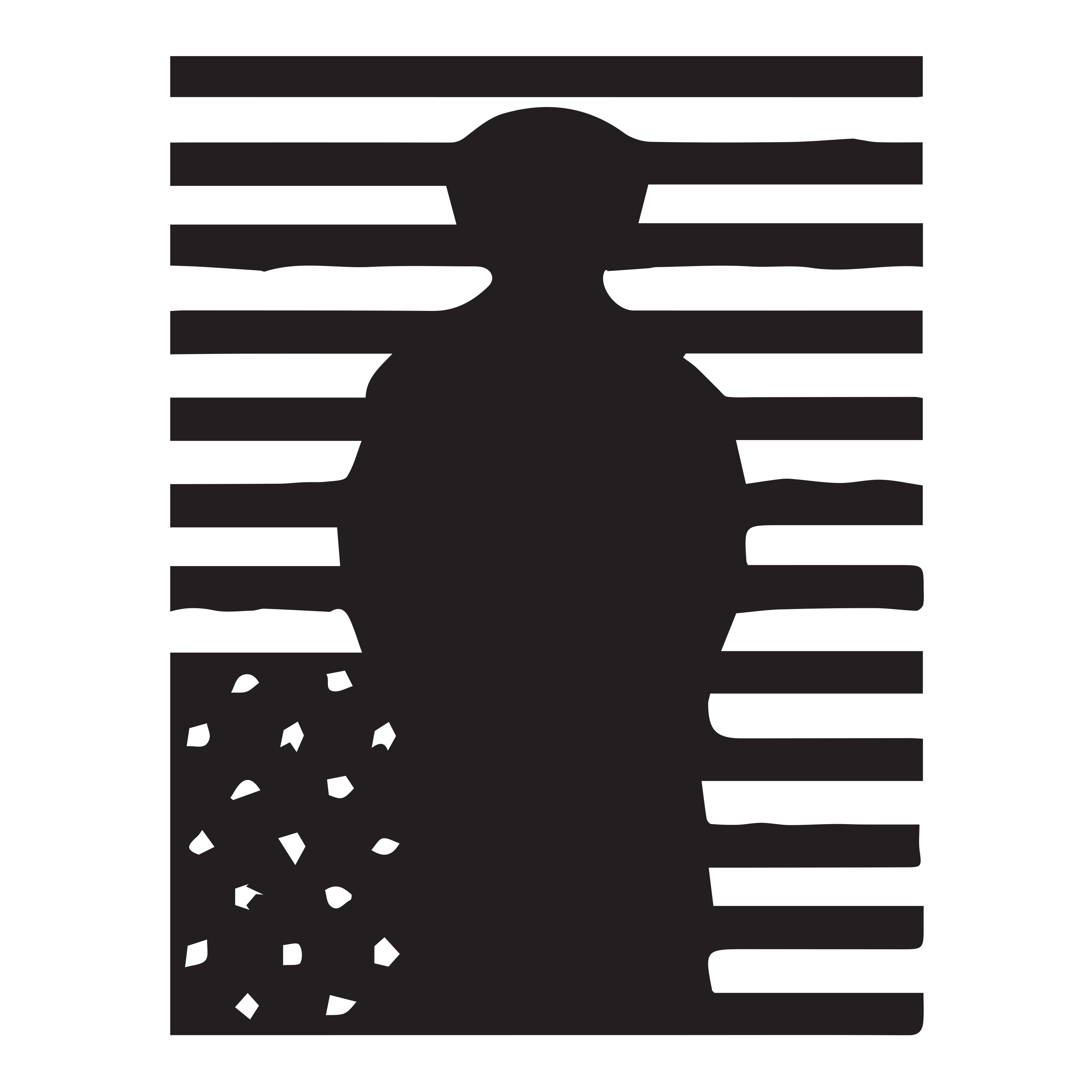 ENG 480 001 / AAS 400 003STUDIES IN FILM: Popular Africana films
Kamahra Ewing
TR 11:00  
This course examines Africana films produced by Black directors by using the United States as a case study. The focus on African American directors will commence in the early 1900s to the present day. Students will gain an understanding of African American history, how to analyze films through textual analysis to explore visual representations of Africana identity from famous movie directors such as: Oscar Micheaux, Spencer Williams, Melvin Van Peebles, Gordan Parks, Haile Gerima, Julie Dash, and Spike Lee. We will discuss the different aesthetic forms and genres chosen by the filmmakers (i.e. race films, social realism, avant-gardism, etc.) and also look at the types of social critiques the films engage in as they tackle topics such as class, race, gender, migration, assimilation, acculturation, human rights, and modernity. The exploration of film studies, socio-cultural and historical narratives will extend globally through final individual research projects. The course will allow students to develop and creatively practice critical and analytical skills necessary for assessing visual media.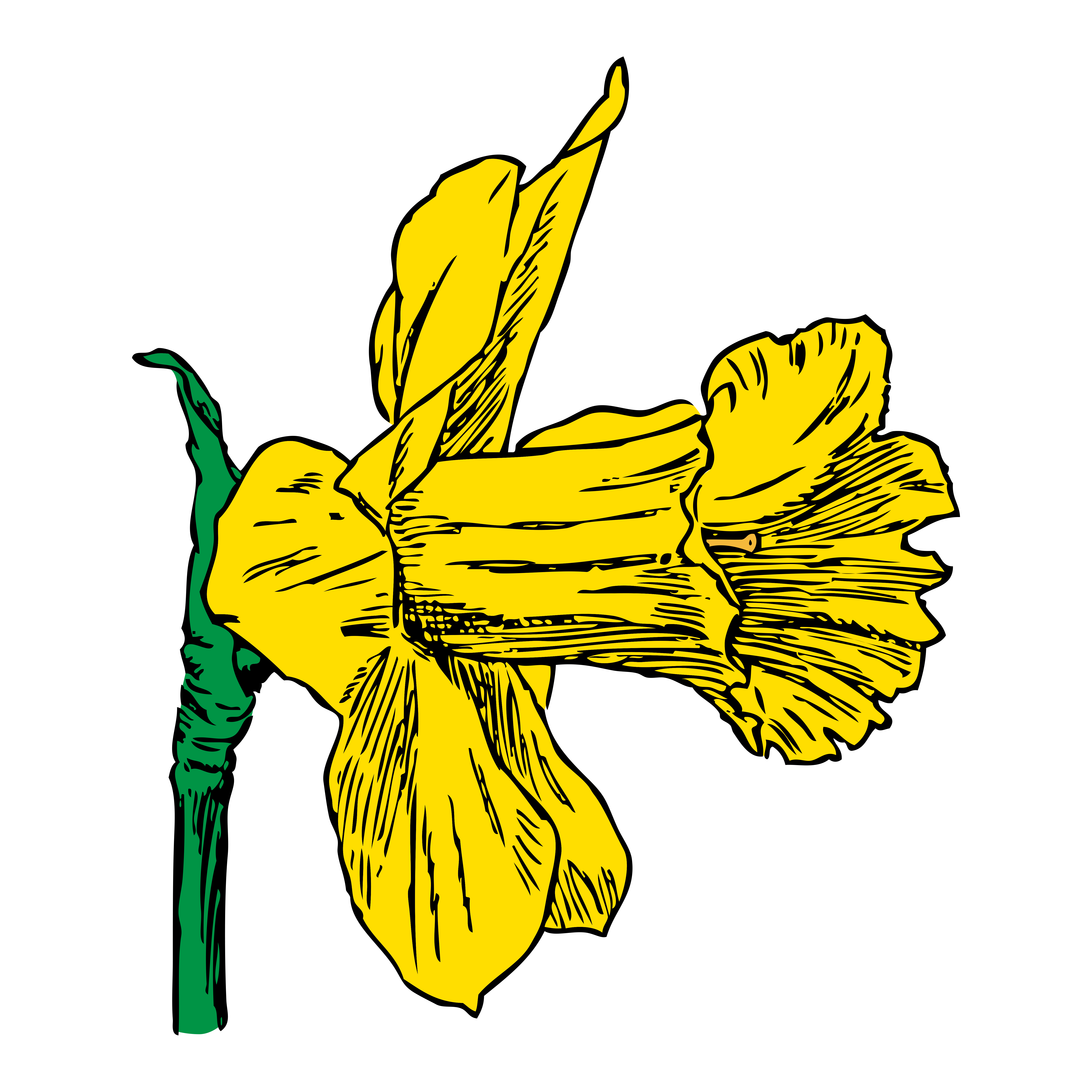 ENG 495 001 HONORS SEMINAR: From Satire to Soul: Poetic Power from the Augustans to the Romantics
Michael Genovese
MWF 11:00

At the end of the 1600s and beginning of the 1700s, British poets delved into the darkness. Excelling at tawdry sexual lyrics and rhymes that mocked the elite and common alike, these poets wrote little that resembles the introspective, emotional poetry that developed a hundred years later and still dominates stereotypes about poetic expression.  So what exactly happened, and is there even a way to answer that question?  To approach this issue, we will begin with the satires and bawdy couplets of the 1680s-1720s and continue on to the Romantic poetry of the 1790s-1820s, pausing along the way to examine how attitudes towards poetry and consideration of the well-examined life shifted in the intervening decades. Out of a genre of writing that excelled in snipe eventually arose the pre-eminent genre for examining one's soul, and in this class we will test whether there is any family resemblance between poetic traditions that look so different. Authors will include Rochester, Behn, Pope, Swift, Duck, Wordsworth, Shelley, Barbauld, Young, Smith, and numerous others. Students should be prepared to read anywhere from 1 to 4 poems per day, depending on their lengths, and there will be 2-3 page analytical papers throughout the semester as well as a longer, final paper.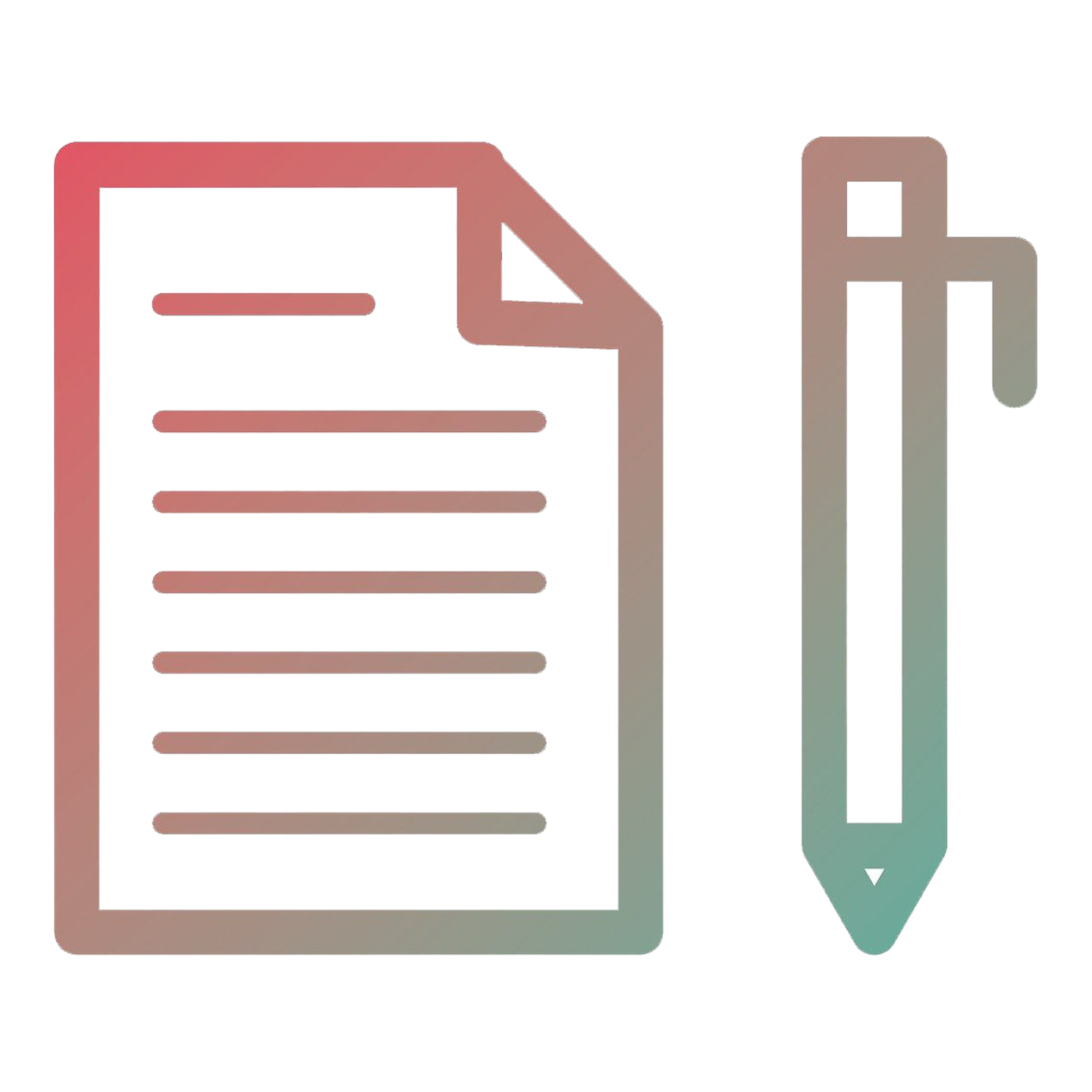 ENG 507 001 / 407 001 INTERM WKSP CTV WRIT: Poetry & Art
Shauna Morgan
MWF 1:00

In this course, students will examine and practice the literary mode of ekphrasis—the rendering of visual art into poetry. We will begin by exploring various kinds of connections between literature and other art forms before considering the history and development of ekphrastic writing, including the emergence of artistic movements and their influence on literature. We will explore different types of ekphrasis and focus on viewing and examining works of visual art before drafting poems that employ distinct modes of ekphrastic writing. Students should expect to visit galleries and community spaces with public art.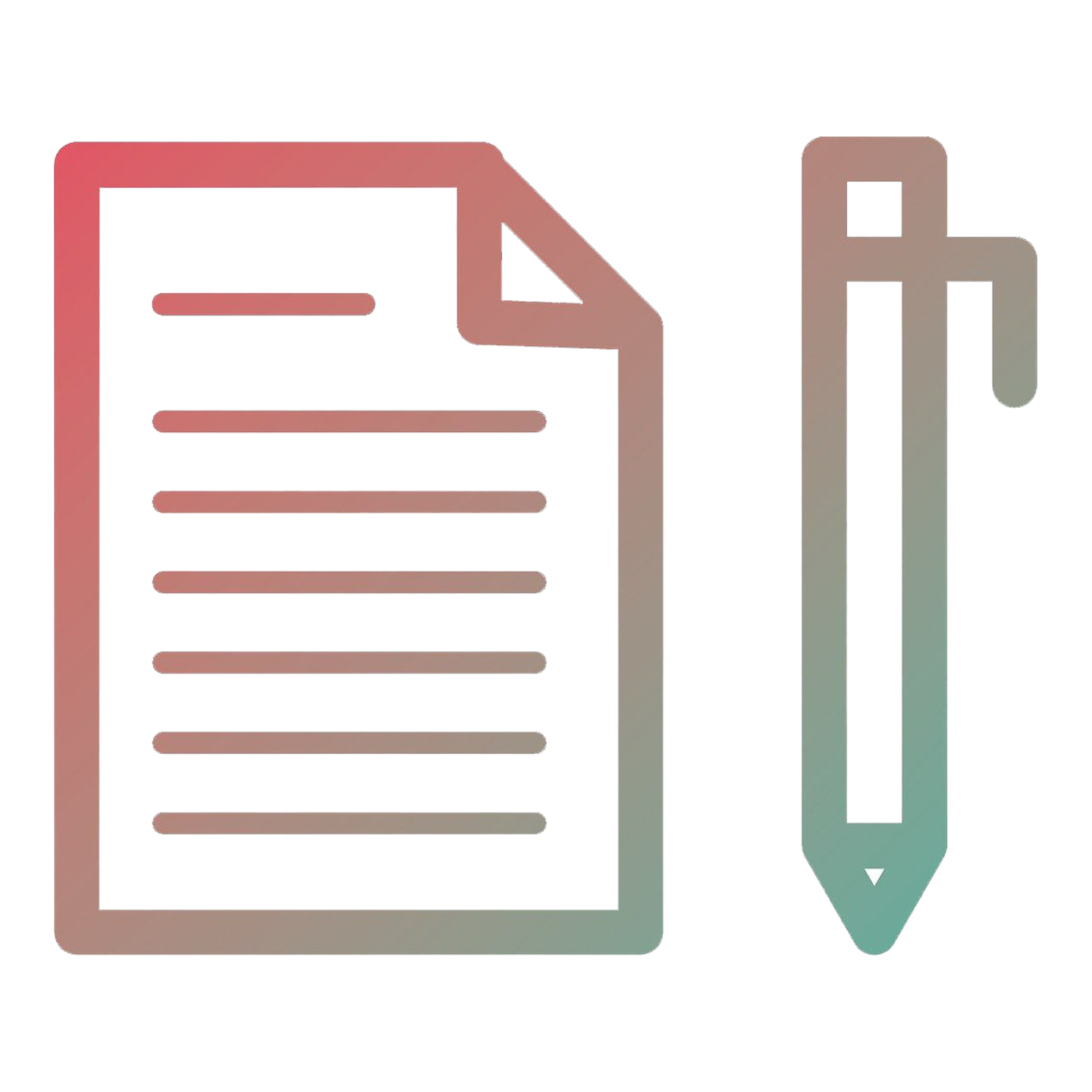 ENG 507 003 ADV WKSHP IMAG WRTNG: Autofiction & Personal Essay
Hannah Pittard
TR 12:30  
This is a generative workshop. Students will be asked to read and write a variety of personal essays and works of autofiction. Over the course of the semester, we will seek to investigate the pros and cons, the possibilities and constraints, and the boundaries between fiction and non-fiction.

ENG 570 001/AAS 400 SELECTED TOPICS FOR ADVANCED STUDIES IN LITERATURE: Contemporary African Literature
Peter Kalliney
TR 11:00

The past fifteen years have seen a resurgence of anglophone African fiction circulating within and beyond the continent, including the recent Nobel Prize for Abdulrazak Gurnah, the first sub-Saharan recipient of the award since Wole Soyinka over three decades ago. African writers continue to grapple with the legacies of racism, imperialism, and chronic misrule, as their predecessors did, but they also speak to more recent concerns such as ecological disaster, global migration, human trafficking, and neo-imperialism. Reading work by Gurnah, Chimamanda Ngozi Adichie, Maaza Mengiste, Namwali Serpell, and possibly others, this course will ask if contemporary anglophone African literature shares a common aesthetic and political vocabulary, or if it is just a convenient marketing category such as World Music.